');--success-svg-icon:url('data:image/svg+xml;utf8,');--info-svg-icon:url('data:image/svg+xml;utf8,');--chevron-svg-icon:url('data:image/svg+xml;utf8,');--checkbox-svg-icon:url('data:image/svg+xml;utf8,');--radiobutton-svg-icon:url('data:image/svg+xml;utf8,');--show-password-svg-icon:url('data:image/svg+xml;utf8,');--hide-password-svg-icon:url('data:image/svg+xml;utf8,');--error-svg-icon-color:var(--red-500);--success-svg-icon-color:var(--emerald-700);--info-svg-icon-color:var(--sky-500);--chevron-svg-icon-color:var(--grey-900);--checkbox-svg-icon-color:var(--grey-900);--radiobutton-svg-icon-color:var(--grey-900);--show-password-svg-icon-color:var(--grey-900);--hide-password-svg-icon-color:var(--grey-900);--bde-woo-notices__icon-size:16px;--bde-woo-notices__padding:24px;--bde-woo-notices__border-radius:4px;--bde-woo-notices__error-background:var(--red-50);--bde-woo-notices__error-text:var(--red-500);--bde-woo-notices__error-link-text:var(--red-500);--bde-woo-notices__error-link-text-hover:var(--red-500);--bde-woo-notices__info-background:var(--sky-100);--bde-woo-notices__info-text:var(--sky-500);--bde-woo-notices__info-link-text:var(--sky-500);--bde-woo-notices__info-link-text-hover:var(--sky-500);--bde-woo-notices__success-background:var(--emerald-100);--bde-woo-notices__success-text:var(--emerald-700);--bde-woo-notices__success-link-text:var(--emerald-700);--bde-woo-notices__success-link-text-hover:var(--emerald-700);--bde-woo-sale-badge__border-radius:2px;--bde-woo-sale-badge__padding:4px 8px;--bde-woo-ratings__star-color:var(--yellow-500);--bde-woo-ratings__star-size:18px;--bde-woo-ratings__filled-star-svg:url('data:image/svg+xml;utf8,');--bde-woo-ratings__empty-star-svg:url('data:image/svg+xml;utf8,');--bde-woo-product-images__border-radius:4px;--bde-woo-product-images__border-width:0px;--bde-woo-product-images__border-color:var(--grey-300);--bde-woo-wrappers__background-color:var(--white);--bde-woo-wrappers__border-radius:4px;--bde-woo-wrappers__border-color:var(--grey-300);--bde-woo-wrappers__border-width:1px;--bde-woo-wrappers__shadow:rgba(0,0,0,.05) 0 1px 3px,rgba(0,0,0,.05) 0 1px 2px;--bde-woo-tables__header-color:var(--grey-100);--bde-woo-tables__background-color:var(--white);--bde-woo-tables__border-radius:4px;--bde-woo-tables__border-width:1px;--bde-woo-widgets__chip-background-color:transparent;--bde-woo-widgets__chip-background-color-hover:var(--indigo-50);--bde-woo-widgets__chip-text-color:inherit;--bde-woo-widgets__handle-border-color:var(--grey-300);--bde-woo-widgets__handle-background-color:var(--white);--bde-woo-widgets__handle-background-color-hover:var(--white);--bde-woo-widgets__handle-shadow:rgba(0,0,0,.05) 0 1px 3px,rgba(0,0,0,.05) 0 1px 2px;--bde-woo-widgets__handle-shadow-hover:var(--grey-300) 0 0 4px;--bde-woo-widgets__remove-item-from-cart-color:var(--grey-450);--bde-woo-select2__active-item-background-color:var(--indigo-50);--bde-woo-gallery__zoom-icon-shadow:rgba(0,0,0,.05) 0 1px 3px,rgba(0,0,0,.05) 0 1px 2px;--bde-woo-payment-box-background-color:var(--grey-100);--bde-woo-payment-box-border-color:var(--grey-200);--bde-woo-payment-box-border-width:1px;--bde-woo-quicklook-button-icon:url(/wp-content/uploads/breakdance/css/icons/eye.svg);--bde-woo-quicklook-button-background-color:none;--bde-woo-quicklook-button-icon-size:20px;--bde-woo-quicklook-button-backdrop-color:rgba(0,0,0,.15);--bde-woo-quicklook-button-backdrop-opacity:.7;--bde-woo-quicklook-modal-background-color:var(--white);--bde-woo-quicklook-overlay-color:rgba(0,0,0,.7);--bde-woo-quicklook-close-button-size:2em;--bde-woo-quicklook-arrow-size:1em;--bde-woo-quicklook-arrow-color:var(--white);--bde-woo-swatch-space-between-options:10px;--bde-woo-swatch-padding:7px;--bde-woo-swatch-color-width:30px;--bde-woo-swatch-color-height:30px;--bde-woo-swatch-border:1px solid var(--grey-200);--bde-woo-swatch-border-color-hover:var(--grey-400);--bde-woo-swatch-shadow:none;--bde-woo-swatch-shadow-hover:none;--bde-woo-swatch-background:var(--white);--bde-woo-swatch-background-hover:var(--grey-50);--bde-woo-swatch-color-padding:2px;--bde-woo-swatch-tooltip-color:var(--white);--bde-woo-swatch-tooltip-background:var(--grey-900);--bde-woo-swatch-tooltip-padding:7px;--bde-woo-swatch-space-after-label:8px;--bde-woo-responsive__stack:row}:root{--bde-links-color:var(--bde-palette-cure-red-1);--bde-links-color-hover:var(--bde-palette-cure-red-1);--bde-button-primary-background-color:var(--bde-brand-primary-color);--bde-button-primary-background-color-hover:var(--bde-brand-primary-color-hover);--bde-button-secondary-border-color:var(--bde-brand-primary-color);--bde-button-secondary-border-color-hover:var(--bde-brand-primary-color);--bde-button-secondary-text-color:var(--bde-brand-primary-color);--bde-button-secondary-background-color-hover:var(--bde-brand-primary-color);--bde-button-text-text-color:var(--bde-links-color);--bde-button-text-text-color-hover:var(--bde-links-color-hover);--bde-button-font-size:var(--bde-body-font-size);--bde-form-font-size:var(--bde-body-font-size);--bde-form-input-border-top-left-radius:var(--bde-form-input-border-radius);--bde-form-input-border-top-right-radius:var(--bde-form-input-border-radius);--bde-form-input-border-bottom-left-radius:var(--bde-form-input-border-radius);--bde-form-input-border-bottom-right-radius:var(--bde-form-input-border-radius);--bde-form-input-border-top:var(--bde-form-input-border-width) solid var(--bde-form-input-border-color);--bde-form-input-border-right:var(--bde-form-input-border-width) solid var(--bde-form-input-border-color);--bde-form-input-border-bottom:var(--bde-form-input-border-width) solid var(--bde-form-input-border-color);--bde-form-input-border-left:var(--bde-form-input-border-width) solid var(--bde-form-input-border-color);--bde-form-label-color:var(--bde-headings-color);--bde-form-input-focused-border-color:var(--bde-brand-primary-color);--bde-form-input-focused-shadow:var(--bde-brand-primary-color) 0 0 2px;--bde-form-checkbox-selected-color:var(--bde-brand-primary-color);--bde-z-index-popup:10000;--bde-z-index-lightbox:1100;--bde-z-index-modal:1000;--bde-z-index-modal-backdrop:calc(var(--bde-z-index-modal) - 1);--bde-z-index-high:300;--bde-z-index-medium:200;--bde-z-index-low:100;--bde-z-index-sticky:10;--bde-z-index-minicart:var(--bde-z-index-modal);--bde-z-index-minicart-backdrop:var(--bde-z-index-modal-backdrop);--bde-z-index-menu-dropdown:var(--bde-z-index-modal);--bde-z-index-menu-mobile:var(--bde-z-index-modal);--bde-z-index-menu-backdrop:var(--bde-z-index-modal-backdrop);--bde-z-index-search-fullscreen:var(--bde-z-index-modal);--bde-z-index-back-to-top:var(--bde-z-index-high);--bde-z-index-scroll-progress:var(--bde-z-index-high);--bde-z-index-header-sticky:var(--bde-z-index-medium);--bde-z-index-header-overlay:calc(var(--bde-z-index-header-sticky) - 1);--bde-z-index-social-share-buttons:var(--bde-z-index-low);--bde-woo-base-text-color:var(--bde-body-text-color);--bde-woo-base-headings-color:var(--bde-headings-color);--bde-woo-base-primary-color:var(--bde-brand-primary-color);--bde-woo-base-primary-color-hover:var(--bde-brand-primary-color-hover);--bde-woo-base-extra-small-gaps:calc(var(--bde-woo-base-small-gaps)/var(--bde-woo-base-ratio));--bde-woo-base-small-gaps:calc(var(--bde-woo-base-space)/var(--bde-woo-base-ratio));--bde-woo-base-standard-gaps:var(--bde-woo-base-space);--bde-woo-base-medium-gaps:calc(var(--bde-woo-base-space)*var(--bde-woo-base-ratio));--bde-woo-base-big-gaps:calc(var(--bde-woo-base-medium-gaps)*var(--bde-woo-base-ratio));--bde-woo-base-large-gaps:calc(var(--bde-woo-base-big-gaps)*var(--bde-woo-base-ratio));--bde-woo-base-extra-large-gaps:calc(var(--bde-woo-base-large-gaps)*var(--bde-woo-base-ratio));--bde-woo-typography-ratio:var(--bde-font-size-ratio);--bde-woo-typography__size-small:calc(var(--bde-woo-typography__size-standard)/var(--bde-woo-typography-ratio));--bde-woo-typography__size-small-font-family:var(--bde-body-font-family);--bde-woo-typography__size-standard:var(--bde-body-font-size);--bde-woo-typography__size-standard-font-family:var(--bde-body-font-family);--bde-woo-typography__size-medium:calc(var(--bde-woo-typography__size-standard)*var(--bde-woo-typography-ratio));--bde-woo-typography__size-medium-font-family:var(--bde-heading-font-family);--bde-woo-typography__size-large:calc(var(--bde-woo-typography__size-medium)*var(--bde-woo-typography-ratio));--bde-woo-typography__size-large-font-family:var(--bde-heading-font-family);--bde-woo-typography__size-extra-large:calc(var(--bde-woo-typography__size-large)*var(--bde-woo-typography-ratio));--bde-woo-typography__size-extra-large-font-family:var(--bde-heading-font-family);--bde-woo-buttons-and-links__text-link-color:var(--bde-palette-cure-red-1);--bde-woo-buttons-and-links__text-link-color-hover:var(--bde-palette-cure-red-1);--bde-woo-buttons-and-links__nav-link-color:var(--bde-woo-base-text-color);--bde-woo-buttons-and-links__nav-link-color-hover:var(--bde-woo-base-text-on-primary-color);--bde-woo-buttons-and-links__nav-link-color-active:var(--bde-woo-base-primary-color);--bde-woo-forms__spacing-after-label:var(--bde-form-after-label);--bde-woo-forms__spacing-between-fields:var(--bde-form-gap);--bde-woo-forms__spacing-between-columns:var(--bde-woo-base-extra-large-gaps);--bde-woo-forms__labels-color:var(--bde-form-label-color);--bde-woo-forms__inputs-background-color:var(--bde-form-input-background-color);--bde-woo-forms__inputs-text-color:var(--bde-form-text-color);--bde-woo-forms__inputs-placeholder-color:var(--bde-form-input-placeholder-color);--bde-woo-forms__inputs-border-color:var(--bde-form-input-border-color);--bde-woo-forms__inputs-border-width:var(--bde-form-input-border-width);--bde-woo-forms__inputs-border-radius:var(--bde-form-input-border-top-left-radius) var(--bde-form-input-border-top-right-radius) var(--bde-form-input-border-bottom-right-radius) var(--bde-form-input-border-bottom-left-radius);--bde-woo-forms__inputs-background-color-focused:var(--bde-form-input-focused-background-color);--bde-woo-forms__inputs-border-color-focused:var(--bde-form-input-focused-border-color);--bde-woo-forms__inputs-shadow-focused:var(--bde-form-input-focused-shadow);--bde-woo-forms__inputs-shadow:var(--bde-form-input-input-shadow);--bde-woo-forms__inputs-select2-hover-item:var(--bde-woo-base-primary-color);--bde-woo-forms__labels-required-color:var(--bde-form-label-required-color);--bde-woo-forms__labels-required-size:var(--bde-form-label-required-size);--bde-woo-forms__labels-required-nudge-x:var(--bde-form-label-required-nudge-x);--bde-woo-forms__labels-required-nudge-y:var(--bde-form-label-required-nudge-y);--bde-woo-tables__border-color:var(--bde-woo-base-border-color);--bde-woo-sale-badge__background-color:var(--bde-woo-base-primary-color);--bde-woo-sale-badge__text-color:var(--bde-woo-base-text-on-primary-color);--bde-woo-sale-badge__font-weight:var(--bde-woo-typography-font-weight-heavy);--bde-woo-sale-badge__font-size:var(--bde-woo-typography__size-standard);--bde-woo-widgets__chip-text-color-hover:var(--bde-woo-buttons-and-links__text-link-color);--bde-woo-widgets__handle-border-color-hover:var(--bde-woo-base-primary-color);--bde-woo-notices__padding-left:calc(var(--bde-woo-notices__padding) + var(--bde-woo-notices__icon-size) + (var(--bde-woo-notices__icon-size)/2));--bde-woo-quicklook-button-text-color:var(--bde-button-primary-text-color);--bde-woo-quicklook-button-background-color-hover:var(--bde-woo-quicklook-button-background-color);--bde-woo-quicklook-button-icon-spacing:var(--bde-woo-base-standard-gaps);--bde-woo-quicklook-close-button-color:var(--bde-woo-base-headings-color);--bde-woo-quicklook-arrow-color-hover:var(--bde-woo-quicklook-arrow-color);--bde-woo-quicklook-arrow-background-color:var(--bde-brand-primary-color);--bde-woo-quicklook-arrow-background-color-hover:var(--bde-woo-quicklook-arrow-background-color);--bde-woo-swatch-space-between-items:var(--bde-woo-base-medium-gaps);--bde-woo-swatch-background-selected:var(--bde-woo-swatch-background-hover);--bde-woo-swatch-border-color-selected:var(--bde-woo-swatch-border-color-hover);--bde-woo-swatch-shadow-selected:var(--bde-woo-swatch-shadow-hover);--bde-woo-swatch-color-background:var(--bde-woo-swatch-background)}:root{--bde-font-size-ratio:1.2}.breakdance *,.breakdance *:before,.breakdance *:after{box-sizing:border-box}.breakdance img{max-width:100%;height:auto}.breakdance figure{width:100%;margin-left:0;margin-right:0}.breakdance-rich-text-styles>*:first-child{margin-top:0}.breakdance{background-color:var(--bde-background-color);color:var(--bde-body-text-color)}.breakdance h1{color:var(--bde-headings-color)}.breakdance a{color:var(--bde-links-color)}.breakdance{font-family:var(--bde-body-font-family);font-size:var(--bde-body-font-size)}.breakdance h1{font-family:var(--bde-heading-font-family)}.breakdance h1{font-size:var(--bde-h1-font-size)}:root{--bde-form-input-padding-top:10px;--bde-form-input-padding-right:10px;--bde-form-input-padding-bottom:10px;--bde-form-input-padding-left:10px}:root{--bde-section-vertical-padding:60px}h1{margin:15px 0!important}button{background:var(--bde-palette-cure-yellow-2)!important;color:#000;border:none!important;padding:15px 20px!important}@media (max-width:1119px){.breakdance{font-family:var(--bde-body-font-family);font-size:var(--bde-body-font-size)}}@media (max-width:1023px){.breakdance{font-family:var(--bde-body-font-family);font-size:var(--bde-body-font-size)}}@media (max-width:767px){.breakdance{font-family:var(--bde-body-font-family);font-size:var(--bde-body-font-size)}}@media (max-width:479px){.breakdance{font-family:var(--bde-body-font-family);font-size:var(--bde-body-font-size)}}.breakdance .bde-section-10615-100{background-color:#fff}.breakdance .bde-section-10615-100 .section-container{--bde-section-width:850px}.breakdance .bde-section-10615-100 .section-container{padding-top:30px}.breakdance .bde-heading-10615-128{margin-top:0}.breakdance .bde-image-10615-101{margin-bottom:50px;width:100%}.breakdance .bde-image-10615-101 .breakdance-image-container{box-shadow:0px 10px 50px 0px #00000069;border-radius:10px}.breakdance .bde-image-10615-101 .breakdance-image-clip{border-radius:10px}.breakdance .bde-image-10615-101 .breakdance-image-object{width:100%;height:auto}.breakdance .bde-rich-text-10615-129{margin-bottom:40px}.breakdance .bde-header-builder-10424-101{background:var(--bde-palette-cure-red-1)}.breakdance .bde-header-builder-10424-101 .bde-header-builder__container{gap:0px;min-height:64px;padding-left:20px;padding-right:20px;padding-bottom:0;padding-top:0}.breakdance .bde-header-builder-10424-101{background-image:url(https://www.canadianuniversityrealestate.com/wp-content/uploads/2023/04/canadian-university-background-highlight.svg);background-repeat:no-repeat;background-position:100% 100%;background-size:50% auto}.breakdance-dropdown .breakdance-menu-link-arrow{display:none}.breakdance-dropdown .breakdance-dropdown-item{border:none!important}@media (min-width:1120px){.breakdance-dropdown-body{box-shadow:0 4px 10px 0px rgba(0,0,0,.5)!important}.breakdance-dropdown-section{background-image:-webkit-linear-gradient(top,#fff,#d6d6d6);background-image:-o-linear-gradient(top,#fff),#d6d6d6);background-image:linear-gradient(top,#fff,#d6d6d6)!important}#finduni .breakdance-dropdown-columns{display:block;column-count:3}#finduni .breakdance-dropdown-columns .breakdance-dropdown-column{break-inside:avoid-column;margin-bottom:30px}#finduni .breakdance-dropdown-columns .breakdance-dropdown-column:last-child{margin-bottom:0}}@media (max-width:1119px){.breakdance-menu-list{background:#ffeba1;background:-moz-linear-gradient(27deg,#ffeba1 0%,#ffffff01 100%);background:-webkit-linear-gradient(27deg,#ffeba1 0%,#ffffff01 100%);background:linear-gradient(27deg,#ffeba1 0%,#fff 100%);filter:progid:DXImageTransform.Microsoft.gradient(startColorstr="#fece1b",endColorstr="#ffffff",GradientType=1)}.breakdance-menu-list a,.breakdance-menu-list .breakdance-dropdown-column,.breakdance-menu-list .breakdance-dropdown-body{border-top:none!important}.breakdance-menu-list .breakdance-dropdown-column__title,.breakdance-dropdown-link,.breakdance-dropdown-links{border-left:1px solid #0003;margin-left:20px;padding-left:15px!important}.breakdance-dropdown-link{margin-left:4px}}.breakdance-menu-link{background:none!important}@media (max-width:1119px){.breakdance .bde-header-builder-10424-101 .bde-header-builder__container{padding-right:10px}.breakdance-menu-toggle-icon{box-shadow:0 0 18px 10px #d82F0099,0 0 0 50px #d82F0099 inset}.breakdance-menu-toggle{background:transparent!important}}@media (max-width:1023px){.breakdance .bde-header-builder-10424-101 .bde-header-builder__container{padding-right:5px}}@media (max-width:767px){.breakdance .bde-header-builder-10424-101 .bde-header-builder__container{padding-right:5px}.breakdance .bde-header-builder-10424-101{background-image:url(https://www.canadianuniversityrealestate.com/wp-content/uploads/2023/04/canadian-university-background-highlight.svg);background-repeat:no-repeat;background-position:100% 100%;background-size:80vw auto}}@media (max-width:479px){.breakdance .bde-header-builder-10424-101 .bde-header-builder__container{padding-right:0}}.breakdance .bde-div-10424-117{flex-wrap:wrap;flex-direction:row;align-items:flex-start;justify-content:space-between}.breakdance .bde-div-10424-117{width:calc(100vw - 105px);max-width:350px}.breakdance .bde-image-10424-115{width:29%}.breakdance .bde-image-10424-115 .breakdance-image-object{width:100%;height:auto}@media (max-width:479px){.breakdance .bde-image-10424-115{display:none}}.breakdance .bde-image-10424-116{width:69%}.breakdance .bde-image-10424-116 .breakdance-image-object{width:100%;height:auto}@media (max-width:479px){.breakdance .bde-image-10424-116{max-width:245px;width:100%}.breakdance .bde-image-10424-116 .breakdance-image-object{width:100%;height:auto}}@media (min-width:1120px){.breakdance .bde-menu-10424-105 .breakdance-menu{--link-color:#fff;--link-padding-top:25px;--link-padding-right:20px;--link-padding-bottom:25px;--link-padding-left:20px;--dropdown-custom-offset-y:0px}.breakdance .bde-menu-10424-105 .breakdance-menu-link{color:#fff;font-weight:700;text-shadow:0px 2px 10px #00000040}.breakdance .bde-menu-10424-105 .breakdance-menu .breakdance-dropdown-column__title{color:#000}}@media (max-width:1119px){.breakdance .bde-menu-10424-105 .breakdance-menu{--mobile-offset-y:59px;--toggle-layer-color:#fff;--links-gap:0}.breakdance .bde-menu-10424-105 .breakdance-menu{--dropdown-link-icon-display:none;--dropdown-link-description-display:none;--dropdown-links-gap:var(--gap-none)}.breakdance .bde-menu-10424-105 .breakdance-menu-list{align-items:stretch;background-color:var(--menu-background);display:none;flex-direction:column;left:var(--mobile-offset-x);max-height:var(--menu-max-height);overflow-y:auto;position:absolute;top:var(--mobile-offset-y,100%);width:100vw;z-index:var(--bde-z-index-menu-mobile)}.breakdance .bde-menu-10424-105 .breakdance-menu-list>:last-child{border-bottom:var(--link-border)}.breakdance .bde-menu-10424-105 .breakdance-menu .breakdance-menu-link{border-top:var(--link-border);outline-offset:-1px;padding:var(--mobile-link-padding-top) var(--mobile-link-padding-right) var(--mobile-link-padding-bottom) var(--mobile-link-padding-left)}.breakdance .bde-menu-10424-105 .breakdance-menu-link-arrow{border-top:var(--link-border);bottom:0;position:absolute;right:0;top:0}.breakdance .bde-menu-10424-105 .breakdance-dropdown-floater{transform:none;visibility:visible}.breakdance .bde-menu-10424-105 .breakdance-dropdown-body{background-color:var(--link-background-color);border-radius:0;border-top:var(--link-border);box-shadow:none;flex-direction:column}.breakdance .bde-menu-10424-105 .breakdance-dropdown-section{--dropdown-section-padding:0;--dropdown-section-gap:var(--gap-none)}.breakdance .bde-menu-10424-105 .breakdance-dropdown-columns{--dropdown-columns-stack:column;--dropdown-columns-gap:var(--gap-none)}.breakdance .bde-menu-10424-105 .breakdance-dropdown-column{gap:var(--gap-none)}.breakdance .bde-menu-10424-105 .breakdance-dropdown-column+.breakdance-dropdown-column{border-top:var(--link-border)}.breakdance .bde-menu-10424-105 .breakdance-menu--collapse .breakdance-dropdown-column--collapsible{gap:var(--gap-none)}.breakdance .bde-menu-10424-105 .breakdance-menu--collapse .breakdance-dropdown-column--collapsible .breakdance-dropdown-item:first-child,.breakdance .bde-menu-10424-105 .breakdance-menu--collapse .breakdance-dropdown-column--collapsible:not(:first-child){border-top:var(--link-border)}.breakdance .bde-menu-10424-105 .breakdance-menu--collapse .breakdance-dropdown-column--collapsible .breakdance-dropdown-column__title{outline-offset:-1px}.breakdance .bde-menu-10424-105 .breakdance-menu--collapse .breakdance-dropdown-column--collapsible .breakdance-dropdown-links:not(.is-visible):not(.is-collapsing){height:0;overflow:hidden;visibility:hidden}.breakdance .bde-menu-10424-105 .breakdance-dropdown-column__title{font-weight:500;justify-content:var(--link-alignment);padding:var(--mobile-link-level-2-padding-top) var(--mobile-link-level-2-padding-right) var(--mobile-link-level-2-padding-bottom) var(--mobile-link-level-2-padding-left);white-space:normal}.breakdance .bde-menu-10424-105 .breakdance-menu--collapse .breakdance-dropdown-column--collapsible .breakdance-dropdown-column__title:after{display:block}.breakdance .bde-menu-10424-105 .breakdance-dropdown-item+.breakdance-dropdown-item{border-top:var(--link-border)}.breakdance .bde-menu-10424-105 .breakdance-menu .breakdance-dropdown-link{justify-content:var(--link-alignment);outline-offset:-1px;padding:var(--mobile-link-level-3-padding-top) var(--mobile-link-level-3-padding-right) var(--mobile-link-level-3-padding-bottom) var(--mobile-link-level-3-padding-left);white-space:normal}.breakdance .bde-menu-10424-105 .breakdance-menu-toggle{display:flex}}
Navigating Toronto Elementary Schools Ranking: A Quick Guide for Parents 2023
Hey, Toronto parents! So, you're scouting for the perfect elementary school for your little dynamo? It's like hunting for that hidden gem of a playground in Toronto – heaps of choices so much buzz. But don't sweat it; we have the inside scoop that might steer you right.
Have you encountered the Fraser Institute Ranking Report Card on Ontario's Elementary Schools 2020? While it has that official ring, think of it as your trusty map to navigate school performance in the city. This handy tool lets you see where different Toronto elementary schools stand, compare them like apples to apples, and zoom in on the best fit for your kiddo. For every Toronto parent juggling the "Which school?" dilemma, this is a bit of a lifesaver.
Here's what's cooking: If you're weighing options between a bunch of Toronto elementary schools, this Report Card can be your guiding star. It's not just about identifying academically shining schools but also about catching a glimpse of their trajectory – are they on the upswing or facing some challenges? When visiting schools and engaging with educators, you can strut in with some well-informed questions.
But hold up! While the Report Card is a great ally, it shouldn't be your sole compass. Dive into other resources like Ontario's Education Quality and Accountability Office (EQAO) websites, our local Toronto education maestros, and the city's school boards. And a little gold nugget of advice? Tap into the parent network. Those with kids already in the loop often have some priceless tidbits to share.
And a quick reality check: while top-ranked and having an A+ report card is fantastic, a school is about so much more. It's about nurturing creativity, fostering friendships, and kindling the joy of learning in young hearts. These magic moments might be missing from the official Report Card.
The Fraser Institute Ranking Report Card on Ontario's Elementary Schools 2020 is a solid first step. Marry it with other intel, lean into your parent's instincts, and nail that school choice.
Happy elementary school scouting in Toronto!
Toronto Elementary Schools Ranking – Top 50 Best Elementary Schools in Toronto
Toronto Public Elementary Schools Ranking – Top 50 Best Public Elementary Schools in Toronto
Toronto Private Elementary Schools Ranking – Top 3 Best Private Elementary Schools in Toronto
Related Readings:
Ontario Real Estate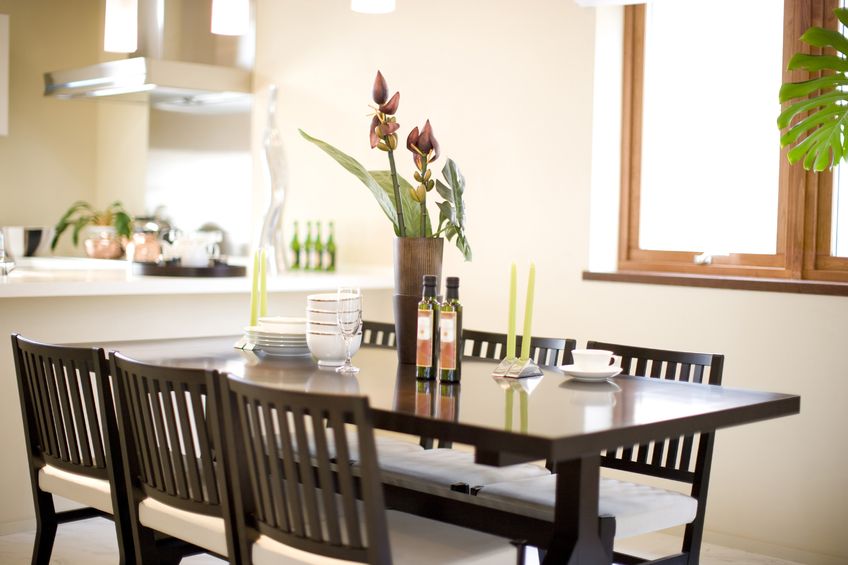 The Benefits of Owning a Townhouse
If you have decided to buy real estate while attending Simon Fraser University, you might have a million different emotions running through your mind. You are very excited, yet more nervous than you have been about any other life decision. This is a huge purchase and you want to make the very best choice. One […]