');--success-svg-icon:url('data:image/svg+xml;utf8,');--info-svg-icon:url('data:image/svg+xml;utf8,');--chevron-svg-icon:url('data:image/svg+xml;utf8,');--checkbox-svg-icon:url('data:image/svg+xml;utf8,');--radiobutton-svg-icon:url('data:image/svg+xml;utf8,');--show-password-svg-icon:url('data:image/svg+xml;utf8,');--hide-password-svg-icon:url('data:image/svg+xml;utf8,');--error-svg-icon-color:var(--red-500);--success-svg-icon-color:var(--emerald-700);--info-svg-icon-color:var(--sky-500);--chevron-svg-icon-color:var(--grey-900);--checkbox-svg-icon-color:var(--grey-900);--radiobutton-svg-icon-color:var(--grey-900);--show-password-svg-icon-color:var(--grey-900);--hide-password-svg-icon-color:var(--grey-900);--bde-woo-notices__icon-size:16px;--bde-woo-notices__padding:24px;--bde-woo-notices__border-radius:4px;--bde-woo-notices__error-background:var(--red-50);--bde-woo-notices__error-text:var(--red-500);--bde-woo-notices__error-link-text:var(--red-500);--bde-woo-notices__error-link-text-hover:var(--red-500);--bde-woo-notices__info-background:var(--sky-100);--bde-woo-notices__info-text:var(--sky-500);--bde-woo-notices__info-link-text:var(--sky-500);--bde-woo-notices__info-link-text-hover:var(--sky-500);--bde-woo-notices__success-background:var(--emerald-100);--bde-woo-notices__success-text:var(--emerald-700);--bde-woo-notices__success-link-text:var(--emerald-700);--bde-woo-notices__success-link-text-hover:var(--emerald-700);--bde-woo-sale-badge__border-radius:2px;--bde-woo-sale-badge__padding:4px 8px;--bde-woo-ratings__star-color:var(--yellow-500);--bde-woo-ratings__star-size:18px;--bde-woo-ratings__filled-star-svg:url('data:image/svg+xml;utf8,');--bde-woo-ratings__empty-star-svg:url('data:image/svg+xml;utf8,');--bde-woo-product-images__border-radius:4px;--bde-woo-product-images__border-width:0px;--bde-woo-product-images__border-color:var(--grey-300);--bde-woo-wrappers__background-color:var(--white);--bde-woo-wrappers__border-radius:4px;--bde-woo-wrappers__border-color:var(--grey-300);--bde-woo-wrappers__border-width:1px;--bde-woo-wrappers__shadow:rgba(0,0,0,.05) 0 1px 3px,rgba(0,0,0,.05) 0 1px 2px;--bde-woo-tables__header-color:var(--grey-100);--bde-woo-tables__background-color:var(--white);--bde-woo-tables__border-radius:4px;--bde-woo-tables__border-width:1px;--bde-woo-widgets__chip-background-color:transparent;--bde-woo-widgets__chip-background-color-hover:var(--indigo-50);--bde-woo-widgets__chip-text-color:inherit;--bde-woo-widgets__handle-border-color:var(--grey-300);--bde-woo-widgets__handle-background-color:var(--white);--bde-woo-widgets__handle-background-color-hover:var(--white);--bde-woo-widgets__handle-shadow:rgba(0,0,0,.05) 0 1px 3px,rgba(0,0,0,.05) 0 1px 2px;--bde-woo-widgets__handle-shadow-hover:var(--grey-300) 0 0 4px;--bde-woo-widgets__remove-item-from-cart-color:var(--grey-450);--bde-woo-select2__active-item-background-color:var(--indigo-50);--bde-woo-gallery__zoom-icon-shadow:rgba(0,0,0,.05) 0 1px 3px,rgba(0,0,0,.05) 0 1px 2px;--bde-woo-payment-box-background-color:var(--grey-100);--bde-woo-payment-box-border-color:var(--grey-200);--bde-woo-payment-box-border-width:1px;--bde-woo-quicklook-button-icon:url(/wp-content/uploads/breakdance/css/icons/eye.svg);--bde-woo-quicklook-button-background-color:none;--bde-woo-quicklook-button-icon-size:20px;--bde-woo-quicklook-button-backdrop-color:rgba(0,0,0,.15);--bde-woo-quicklook-button-backdrop-opacity:.7;--bde-woo-quicklook-modal-background-color:var(--white);--bde-woo-quicklook-overlay-color:rgba(0,0,0,.7);--bde-woo-quicklook-close-button-size:2em;--bde-woo-quicklook-arrow-size:1em;--bde-woo-quicklook-arrow-color:var(--white);--bde-woo-swatch-space-between-options:10px;--bde-woo-swatch-padding:7px;--bde-woo-swatch-color-width:30px;--bde-woo-swatch-color-height:30px;--bde-woo-swatch-border:1px solid var(--grey-200);--bde-woo-swatch-border-color-hover:var(--grey-400);--bde-woo-swatch-shadow:none;--bde-woo-swatch-shadow-hover:none;--bde-woo-swatch-background:var(--white);--bde-woo-swatch-background-hover:var(--grey-50);--bde-woo-swatch-color-padding:2px;--bde-woo-swatch-tooltip-color:var(--white);--bde-woo-swatch-tooltip-background:var(--grey-900);--bde-woo-swatch-tooltip-padding:7px;--bde-woo-swatch-space-after-label:8px;--bde-woo-responsive__stack:row}:root{--bde-links-color:var(--bde-palette-cure-red-1);--bde-links-color-hover:var(--bde-palette-cure-red-1);--bde-button-primary-background-color:var(--bde-brand-primary-color);--bde-button-primary-background-color-hover:var(--bde-brand-primary-color-hover);--bde-button-secondary-border-color:var(--bde-brand-primary-color);--bde-button-secondary-border-color-hover:var(--bde-brand-primary-color);--bde-button-secondary-text-color:var(--bde-brand-primary-color);--bde-button-secondary-background-color-hover:var(--bde-brand-primary-color);--bde-button-text-text-color:var(--bde-links-color);--bde-button-text-text-color-hover:var(--bde-links-color-hover);--bde-button-font-size:var(--bde-body-font-size);--bde-form-font-size:var(--bde-body-font-size);--bde-form-input-border-top-left-radius:var(--bde-form-input-border-radius);--bde-form-input-border-top-right-radius:var(--bde-form-input-border-radius);--bde-form-input-border-bottom-left-radius:var(--bde-form-input-border-radius);--bde-form-input-border-bottom-right-radius:var(--bde-form-input-border-radius);--bde-form-input-border-top:var(--bde-form-input-border-width) solid var(--bde-form-input-border-color);--bde-form-input-border-right:var(--bde-form-input-border-width) solid var(--bde-form-input-border-color);--bde-form-input-border-bottom:var(--bde-form-input-border-width) solid var(--bde-form-input-border-color);--bde-form-input-border-left:var(--bde-form-input-border-width) solid var(--bde-form-input-border-color);--bde-form-label-color:var(--bde-headings-color);--bde-form-input-focused-border-color:var(--bde-brand-primary-color);--bde-form-input-focused-shadow:var(--bde-brand-primary-color) 0 0 2px;--bde-form-checkbox-selected-color:var(--bde-brand-primary-color);--bde-z-index-popup:10000;--bde-z-index-lightbox:1100;--bde-z-index-modal:1000;--bde-z-index-modal-backdrop:calc(var(--bde-z-index-modal) - 1);--bde-z-index-high:300;--bde-z-index-medium:200;--bde-z-index-low:100;--bde-z-index-sticky:10;--bde-z-index-minicart:var(--bde-z-index-modal);--bde-z-index-minicart-backdrop:var(--bde-z-index-modal-backdrop);--bde-z-index-menu-dropdown:var(--bde-z-index-modal);--bde-z-index-menu-mobile:var(--bde-z-index-modal);--bde-z-index-menu-backdrop:var(--bde-z-index-modal-backdrop);--bde-z-index-search-fullscreen:var(--bde-z-index-modal);--bde-z-index-back-to-top:var(--bde-z-index-high);--bde-z-index-scroll-progress:var(--bde-z-index-high);--bde-z-index-header-sticky:var(--bde-z-index-medium);--bde-z-index-header-overlay:calc(var(--bde-z-index-header-sticky) - 1);--bde-z-index-social-share-buttons:var(--bde-z-index-low);--bde-woo-base-text-color:var(--bde-body-text-color);--bde-woo-base-headings-color:var(--bde-headings-color);--bde-woo-base-primary-color:var(--bde-brand-primary-color);--bde-woo-base-primary-color-hover:var(--bde-brand-primary-color-hover);--bde-woo-base-extra-small-gaps:calc(var(--bde-woo-base-small-gaps)/var(--bde-woo-base-ratio));--bde-woo-base-small-gaps:calc(var(--bde-woo-base-space)/var(--bde-woo-base-ratio));--bde-woo-base-standard-gaps:var(--bde-woo-base-space);--bde-woo-base-medium-gaps:calc(var(--bde-woo-base-space)*var(--bde-woo-base-ratio));--bde-woo-base-big-gaps:calc(var(--bde-woo-base-medium-gaps)*var(--bde-woo-base-ratio));--bde-woo-base-large-gaps:calc(var(--bde-woo-base-big-gaps)*var(--bde-woo-base-ratio));--bde-woo-base-extra-large-gaps:calc(var(--bde-woo-base-large-gaps)*var(--bde-woo-base-ratio));--bde-woo-typography-ratio:var(--bde-font-size-ratio);--bde-woo-typography__size-small:calc(var(--bde-woo-typography__size-standard)/var(--bde-woo-typography-ratio));--bde-woo-typography__size-small-font-family:var(--bde-body-font-family);--bde-woo-typography__size-standard:var(--bde-body-font-size);--bde-woo-typography__size-standard-font-family:var(--bde-body-font-family);--bde-woo-typography__size-medium:calc(var(--bde-woo-typography__size-standard)*var(--bde-woo-typography-ratio));--bde-woo-typography__size-medium-font-family:var(--bde-heading-font-family);--bde-woo-typography__size-large:calc(var(--bde-woo-typography__size-medium)*var(--bde-woo-typography-ratio));--bde-woo-typography__size-large-font-family:var(--bde-heading-font-family);--bde-woo-typography__size-extra-large:calc(var(--bde-woo-typography__size-large)*var(--bde-woo-typography-ratio));--bde-woo-typography__size-extra-large-font-family:var(--bde-heading-font-family);--bde-woo-buttons-and-links__text-link-color:var(--bde-palette-cure-red-1);--bde-woo-buttons-and-links__text-link-color-hover:var(--bde-palette-cure-red-1);--bde-woo-buttons-and-links__nav-link-color:var(--bde-woo-base-text-color);--bde-woo-buttons-and-links__nav-link-color-hover:var(--bde-woo-base-text-on-primary-color);--bde-woo-buttons-and-links__nav-link-color-active:var(--bde-woo-base-primary-color);--bde-woo-forms__spacing-after-label:var(--bde-form-after-label);--bde-woo-forms__spacing-between-fields:var(--bde-form-gap);--bde-woo-forms__spacing-between-columns:var(--bde-woo-base-extra-large-gaps);--bde-woo-forms__labels-color:var(--bde-form-label-color);--bde-woo-forms__inputs-background-color:var(--bde-form-input-background-color);--bde-woo-forms__inputs-text-color:var(--bde-form-text-color);--bde-woo-forms__inputs-placeholder-color:var(--bde-form-input-placeholder-color);--bde-woo-forms__inputs-border-color:var(--bde-form-input-border-color);--bde-woo-forms__inputs-border-width:var(--bde-form-input-border-width);--bde-woo-forms__inputs-border-radius:var(--bde-form-input-border-top-left-radius) var(--bde-form-input-border-top-right-radius) var(--bde-form-input-border-bottom-right-radius) var(--bde-form-input-border-bottom-left-radius);--bde-woo-forms__inputs-background-color-focused:var(--bde-form-input-focused-background-color);--bde-woo-forms__inputs-border-color-focused:var(--bde-form-input-focused-border-color);--bde-woo-forms__inputs-shadow-focused:var(--bde-form-input-focused-shadow);--bde-woo-forms__inputs-shadow:var(--bde-form-input-input-shadow);--bde-woo-forms__inputs-select2-hover-item:var(--bde-woo-base-primary-color);--bde-woo-forms__labels-required-color:var(--bde-form-label-required-color);--bde-woo-forms__labels-required-size:var(--bde-form-label-required-size);--bde-woo-forms__labels-required-nudge-x:var(--bde-form-label-required-nudge-x);--bde-woo-forms__labels-required-nudge-y:var(--bde-form-label-required-nudge-y);--bde-woo-tables__border-color:var(--bde-woo-base-border-color);--bde-woo-sale-badge__background-color:var(--bde-woo-base-primary-color);--bde-woo-sale-badge__text-color:var(--bde-woo-base-text-on-primary-color);--bde-woo-sale-badge__font-weight:var(--bde-woo-typography-font-weight-heavy);--bde-woo-sale-badge__font-size:var(--bde-woo-typography__size-standard);--bde-woo-widgets__chip-text-color-hover:var(--bde-woo-buttons-and-links__text-link-color);--bde-woo-widgets__handle-border-color-hover:var(--bde-woo-base-primary-color);--bde-woo-notices__padding-left:calc(var(--bde-woo-notices__padding) + var(--bde-woo-notices__icon-size) + (var(--bde-woo-notices__icon-size)/2));--bde-woo-quicklook-button-text-color:var(--bde-button-primary-text-color);--bde-woo-quicklook-button-background-color-hover:var(--bde-woo-quicklook-button-background-color);--bde-woo-quicklook-button-icon-spacing:var(--bde-woo-base-standard-gaps);--bde-woo-quicklook-close-button-color:var(--bde-woo-base-headings-color);--bde-woo-quicklook-arrow-color-hover:var(--bde-woo-quicklook-arrow-color);--bde-woo-quicklook-arrow-background-color:var(--bde-brand-primary-color);--bde-woo-quicklook-arrow-background-color-hover:var(--bde-woo-quicklook-arrow-background-color);--bde-woo-swatch-space-between-items:var(--bde-woo-base-medium-gaps);--bde-woo-swatch-background-selected:var(--bde-woo-swatch-background-hover);--bde-woo-swatch-border-color-selected:var(--bde-woo-swatch-border-color-hover);--bde-woo-swatch-shadow-selected:var(--bde-woo-swatch-shadow-hover);--bde-woo-swatch-color-background:var(--bde-woo-swatch-background)}:root{--bde-font-size-ratio:1.2}.breakdance *,.breakdance *:before,.breakdance *:after{box-sizing:border-box}.breakdance img{max-width:100%;height:auto}.breakdance figure{width:100%;margin-left:0;margin-right:0}.breakdance-rich-text-styles>*:first-child{margin-top:0}.breakdance{background-color:var(--bde-background-color);color:var(--bde-body-text-color)}.breakdance h1{color:var(--bde-headings-color)}.breakdance a{color:var(--bde-links-color)}.breakdance{font-family:var(--bde-body-font-family);font-size:var(--bde-body-font-size)}.breakdance h1{font-family:var(--bde-heading-font-family)}.breakdance h1{font-size:var(--bde-h1-font-size)}:root{--bde-form-input-padding-top:10px;--bde-form-input-padding-right:10px;--bde-form-input-padding-bottom:10px;--bde-form-input-padding-left:10px}:root{--bde-section-vertical-padding:60px}h1{margin:15px 0!important}button{background:var(--bde-palette-cure-yellow-2)!important;color:#000;border:none!important;padding:15px 20px!important}@media (max-width:1119px){.breakdance{font-family:var(--bde-body-font-family);font-size:var(--bde-body-font-size)}}@media (max-width:1023px){.breakdance{font-family:var(--bde-body-font-family);font-size:var(--bde-body-font-size)}}@media (max-width:767px){.breakdance{font-family:var(--bde-body-font-family);font-size:var(--bde-body-font-size)}}@media (max-width:479px){.breakdance{font-family:var(--bde-body-font-family);font-size:var(--bde-body-font-size)}}.breakdance .bde-section-10615-100{background-color:#fff}.breakdance .bde-section-10615-100 .section-container{--bde-section-width:850px}.breakdance .bde-section-10615-100 .section-container{padding-top:30px}.breakdance .bde-heading-10615-128{margin-top:0}.breakdance .bde-image-10615-101{margin-bottom:50px;width:100%}.breakdance .bde-image-10615-101 .breakdance-image-container{box-shadow:0px 10px 50px 0px #00000069;border-radius:10px}.breakdance .bde-image-10615-101 .breakdance-image-clip{border-radius:10px}.breakdance .bde-image-10615-101 .breakdance-image-object{width:100%;height:auto}.breakdance .bde-rich-text-10615-129{margin-bottom:40px}.breakdance .bde-header-builder-10424-101{background:var(--bde-palette-cure-red-1)}.breakdance .bde-header-builder-10424-101 .bde-header-builder__container{gap:0px;min-height:64px;padding-left:20px;padding-right:20px;padding-bottom:0;padding-top:0}.breakdance .bde-header-builder-10424-101{background-image:url(https://www.canadianuniversityrealestate.com/wp-content/uploads/2023/04/canadian-university-background-highlight.svg);background-repeat:no-repeat;background-position:100% 100%;background-size:50% auto}.breakdance-dropdown .breakdance-menu-link-arrow{display:none}.breakdance-dropdown .breakdance-dropdown-item{border:none!important}@media (min-width:1120px){.breakdance-dropdown-body{box-shadow:0 4px 10px 0px rgba(0,0,0,.5)!important}.breakdance-dropdown-section{background-image:-webkit-linear-gradient(top,#fff,#d6d6d6);background-image:-o-linear-gradient(top,#fff),#d6d6d6);background-image:linear-gradient(top,#fff,#d6d6d6)!important}#finduni .breakdance-dropdown-columns{display:block;column-count:3}#finduni .breakdance-dropdown-columns .breakdance-dropdown-column{break-inside:avoid-column;margin-bottom:30px}#finduni .breakdance-dropdown-columns .breakdance-dropdown-column:last-child{margin-bottom:0}}@media (max-width:1119px){.breakdance-menu-list{background:#ffeba1;background:-moz-linear-gradient(27deg,#ffeba1 0%,#ffffff01 100%);background:-webkit-linear-gradient(27deg,#ffeba1 0%,#ffffff01 100%);background:linear-gradient(27deg,#ffeba1 0%,#fff 100%);filter:progid:DXImageTransform.Microsoft.gradient(startColorstr="#fece1b",endColorstr="#ffffff",GradientType=1)}.breakdance-menu-list a,.breakdance-menu-list .breakdance-dropdown-column,.breakdance-menu-list .breakdance-dropdown-body{border-top:none!important}.breakdance-menu-list .breakdance-dropdown-column__title,.breakdance-dropdown-link,.breakdance-dropdown-links{border-left:1px solid #0003;margin-left:20px;padding-left:15px!important}.breakdance-dropdown-link{margin-left:4px}}.breakdance-menu-link{background:none!important}@media (max-width:1119px){.breakdance .bde-header-builder-10424-101 .bde-header-builder__container{padding-right:10px}.breakdance-menu-toggle-icon{box-shadow:0 0 18px 10px #d82F0099,0 0 0 50px #d82F0099 inset}.breakdance-menu-toggle{background:transparent!important}}@media (max-width:1023px){.breakdance .bde-header-builder-10424-101 .bde-header-builder__container{padding-right:5px}}@media (max-width:767px){.breakdance .bde-header-builder-10424-101 .bde-header-builder__container{padding-right:5px}.breakdance .bde-header-builder-10424-101{background-image:url(https://www.canadianuniversityrealestate.com/wp-content/uploads/2023/04/canadian-university-background-highlight.svg);background-repeat:no-repeat;background-position:100% 100%;background-size:80vw auto}}@media (max-width:479px){.breakdance .bde-header-builder-10424-101 .bde-header-builder__container{padding-right:0}}.breakdance .bde-div-10424-117{flex-wrap:wrap;flex-direction:row;align-items:flex-start;justify-content:space-between}.breakdance .bde-div-10424-117{width:calc(100vw - 105px);max-width:350px}.breakdance .bde-image-10424-115{width:29%}.breakdance .bde-image-10424-115 .breakdance-image-object{width:100%;height:auto}@media (max-width:479px){.breakdance .bde-image-10424-115{display:none}}.breakdance .bde-image-10424-116{width:69%}.breakdance .bde-image-10424-116 .breakdance-image-object{width:100%;height:auto}@media (max-width:479px){.breakdance .bde-image-10424-116{max-width:245px;width:100%}.breakdance .bde-image-10424-116 .breakdance-image-object{width:100%;height:auto}}@media (min-width:1120px){.breakdance .bde-menu-10424-105 .breakdance-menu{--link-color:#fff;--link-padding-top:25px;--link-padding-right:20px;--link-padding-bottom:25px;--link-padding-left:20px;--dropdown-custom-offset-y:0px}.breakdance .bde-menu-10424-105 .breakdance-menu-link{color:#fff;font-weight:700;text-shadow:0px 2px 10px #00000040}.breakdance .bde-menu-10424-105 .breakdance-menu .breakdance-dropdown-column__title{color:#000}}@media (max-width:1119px){.breakdance .bde-menu-10424-105 .breakdance-menu{--mobile-offset-y:59px;--toggle-layer-color:#fff;--links-gap:0}.breakdance .bde-menu-10424-105 .breakdance-menu{--dropdown-link-icon-display:none;--dropdown-link-description-display:none;--dropdown-links-gap:var(--gap-none)}.breakdance .bde-menu-10424-105 .breakdance-menu-list{align-items:stretch;background-color:var(--menu-background);display:none;flex-direction:column;left:var(--mobile-offset-x);max-height:var(--menu-max-height);overflow-y:auto;position:absolute;top:var(--mobile-offset-y,100%);width:100vw;z-index:var(--bde-z-index-menu-mobile)}.breakdance .bde-menu-10424-105 .breakdance-menu-list>:last-child{border-bottom:var(--link-border)}.breakdance .bde-menu-10424-105 .breakdance-menu .breakdance-menu-link{border-top:var(--link-border);outline-offset:-1px;padding:var(--mobile-link-padding-top) var(--mobile-link-padding-right) var(--mobile-link-padding-bottom) var(--mobile-link-padding-left)}.breakdance .bde-menu-10424-105 .breakdance-menu-link-arrow{border-top:var(--link-border);bottom:0;position:absolute;right:0;top:0}.breakdance .bde-menu-10424-105 .breakdance-dropdown-floater{transform:none;visibility:visible}.breakdance .bde-menu-10424-105 .breakdance-dropdown-body{background-color:var(--link-background-color);border-radius:0;border-top:var(--link-border);box-shadow:none;flex-direction:column}.breakdance .bde-menu-10424-105 .breakdance-dropdown-section{--dropdown-section-padding:0;--dropdown-section-gap:var(--gap-none)}.breakdance .bde-menu-10424-105 .breakdance-dropdown-columns{--dropdown-columns-stack:column;--dropdown-columns-gap:var(--gap-none)}.breakdance .bde-menu-10424-105 .breakdance-dropdown-column{gap:var(--gap-none)}.breakdance .bde-menu-10424-105 .breakdance-dropdown-column+.breakdance-dropdown-column{border-top:var(--link-border)}.breakdance .bde-menu-10424-105 .breakdance-menu--collapse .breakdance-dropdown-column--collapsible{gap:var(--gap-none)}.breakdance .bde-menu-10424-105 .breakdance-menu--collapse .breakdance-dropdown-column--collapsible .breakdance-dropdown-item:first-child,.breakdance .bde-menu-10424-105 .breakdance-menu--collapse .breakdance-dropdown-column--collapsible:not(:first-child){border-top:var(--link-border)}.breakdance .bde-menu-10424-105 .breakdance-menu--collapse .breakdance-dropdown-column--collapsible .breakdance-dropdown-column__title{outline-offset:-1px}.breakdance .bde-menu-10424-105 .breakdance-menu--collapse .breakdance-dropdown-column--collapsible .breakdance-dropdown-links:not(.is-visible):not(.is-collapsing){height:0;overflow:hidden;visibility:hidden}.breakdance .bde-menu-10424-105 .breakdance-dropdown-column__title{font-weight:500;justify-content:var(--link-alignment);padding:var(--mobile-link-level-2-padding-top) var(--mobile-link-level-2-padding-right) var(--mobile-link-level-2-padding-bottom) var(--mobile-link-level-2-padding-left);white-space:normal}.breakdance .bde-menu-10424-105 .breakdance-menu--collapse .breakdance-dropdown-column--collapsible .breakdance-dropdown-column__title:after{display:block}.breakdance .bde-menu-10424-105 .breakdance-dropdown-item+.breakdance-dropdown-item{border-top:var(--link-border)}.breakdance .bde-menu-10424-105 .breakdance-menu .breakdance-dropdown-link{justify-content:var(--link-alignment);outline-offset:-1px;padding:var(--mobile-link-level-3-padding-top) var(--mobile-link-level-3-padding-right) var(--mobile-link-level-3-padding-bottom) var(--mobile-link-level-3-padding-left);white-space:normal}.breakdance .bde-menu-10424-105 .breakdance-menu-toggle{display:flex}}
Navigating Calgary Elementary Schools Ranking: A Quick Guide for Parents 2023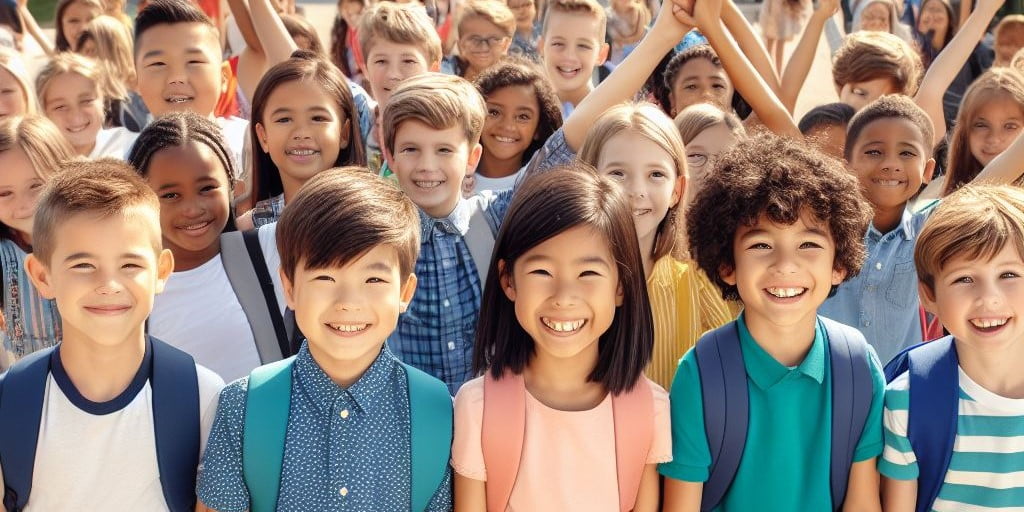 Hey Calgary parents! Are you searching for the crème de la crème of elementary schools for your budding genius? Navigating the choices can be a whirlwind, but we've streamlined it for you. Dive into the Fraser Institute Ranking Report Cards on Alberta's Elementary Schools in 2023 for a comprehensive lowdown.
A little teaser for you: the top 5 heavyweights in Calgary currently are
With these resources and a touch of parental magic, you're ready for a smart pick. Conquer that school hunt in Calgary!
Calgary Elementary School Rankings – Top 50 Best Elementary Schools in Calgary
Calgary Public Elementary Schools Ranking – Top 50 Best Public Elementary Schools in Calgary
Calgary Private Elementary Schools Ranking – Top 19 Best Private Elementary Schools in Calgary
Related Readings:
Alberta Real Estate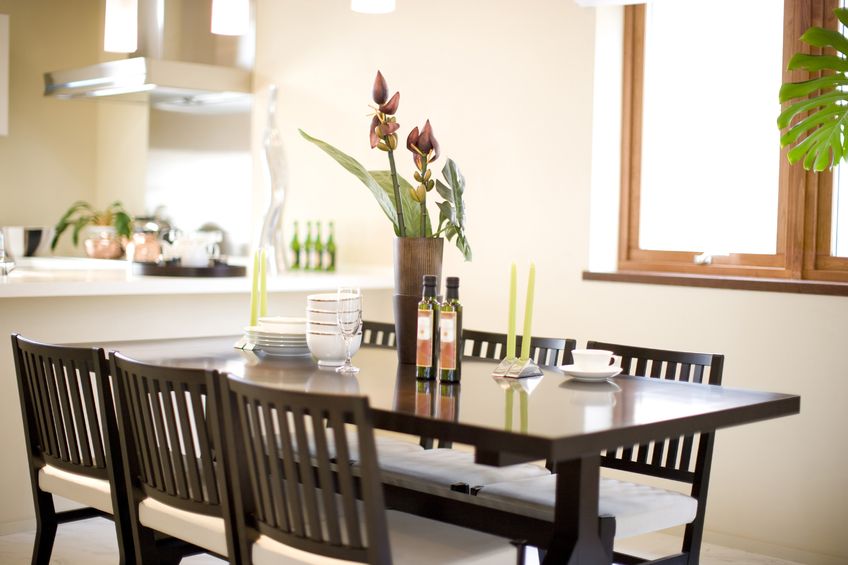 The Benefits of Owning a Townhouse
If you have decided to buy real estate while attending Simon Fraser University, you might have a million different emotions running through your mind. You are very excited, yet more nervous than you have been about any other life decision. This is a huge purchase and you want to make the very best choice. One […]