Canada is one of the best countries to go to when you want to attend college and here are the reasons why: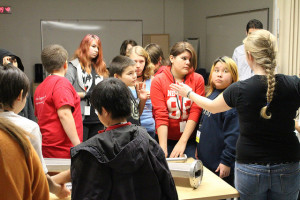 1. Reasonable price
The costs at Canadian universities will often be lower than at private colleges in the United States, as well as public universities in the U.S. for out-of state residents. Americans will pay roughly $25,000 to $30,000 a year. That price includes books, incidentals and coverage in Canadian health insurance.
"For your bang for your buck, Canadian schools are an amazingly good quality," Whitney Laughlin, a college consultant in Santa Fe, NM, and British Columbia. Read More
2. Free Healthcare
So you've had 5 too many, and you end up passed out in a snow bank. Not to worry, you can get your stomach pumped for free! Ok, maybe they'd charge you for that but check-ups, STD testing, emergency hospital visits etc are all covered by universal healthcare. Student life is stressful enough without having to worry whether or not your insurance will cover that unexpected trip to the campus clinic. Read More
3. Great quality.
Canadian post-secondary education is uniformly strong and much more standardized than in the U.S.. Canadian universities offer a world-class education in some gorgeous cities, but they are under the radar.
Why?
"Canadian schools are under the radar because the whole country is under the radar," Laughlin says. She notes that you can get a "super high quality education" at many Canadian universities. Read More
4. Exciting Campus Lifestyle
Canada's post-secondary campuses aren't only wired with the latest in sophisticated technology, but countless other modern amenities as well. From Olympic-quality sports facilities to public concert halls and art galleries, Canada's post-secondary campuses offer you enormous possibilities for learning and leisure. Plus, you'll have incredible opportunities to meet like-minded individuals and gain valuable experience through student-run governments, radio, newspapers and businesses.
Contact:
Canadian University Real Estate
3215 Macdonald St Vancouver, BC V6L 2N2‎
(778) 991-0649