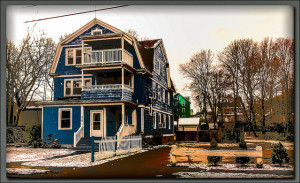 1. Look for "price-reduced" signs.
If the price drops once, it's likely to drop again. Keep an eye out for a pattern of dropping prices. Once there is blood in the water, sharks can keep feeding. That being said, you can't ask a seller who has just lowered his or her price by $20,000 yesterday to drop it again today. But if they drop the price once, they're predisposed to drop it again. Read More
2. Know the market
The best way to snag a great deal on a house is to come armed with a boatload of data showing that you've done your homework and know what the place is worth. Thankfully, information on everything—from what comparable houses have sold for to what exactly has been remodeled, and when—is pretty much at your fingertips, through commercial sites like zillow.com and trulia.com as well as via government databases, such as your local county assessor's, planning department's, and clerk and recorder's websites. Such data are especially useful when making an offer on a foreclosed home that's been repossessed by a bank, where you won't have to deal with touchy issues like a seller's sentimental attachments to his home. "All banks want is to get a fair price and get out," says Pat Lashinsky, chief executive of real estate brokerage ZipRealty, which lists many bank-owned foreclosures on its website. "Don't try to low-ball the bank. But if you come in with all the statistics and can make your case that yours is a fair price, they're more likely to take it."
3. Be an attractive buyer
Get preapproved for a mortgage before shopping, Young said. Sellers will take you more seriously, an important point when they're getting multiple offers.
For sellers, the best offer isn't always synonymous with the highest bid. In general, the fewer contingencies you have on the contract, the better, Haley said. "When we're looking at five or 10 different offers, having the highest price is great, but we're also looking for the highest certainty of closing," she said.
A contingency that you need to have a contract on your current home before completing the transaction, for example, could put you at a disadvantage when you're competing with a buyer who doesn't make that stipulation. But tread lightly when giving up conditions: A home inspection contingency, for example, could save you from buying a home fraught with problems found during an inspector's exam. Read more
Contact:
Canadian University Real Estate
3215 Macdonald St Vancouver, BC V6L 2N2‎
(778) 991-0649