If you are about to venture into the mortgage process then make sure to avoid these common mistakes that most homebuyers make: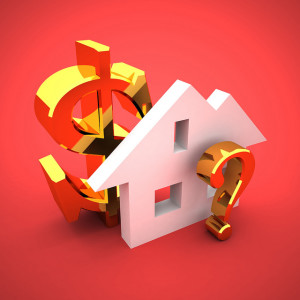 1. Ignoring the true cost of home ownership – Owning your own home comes with new expenses that surprise many first-time buyers.
Each year, budget 1% to 2% of your home's purchase price for routine maintenance. If your home costs $250,000, expect to spend $2,500 to $5,000 annually on unglamorous purchases like a new water heater or having your furnace serviced.
Some years you'll spend less. When that happens, set the money aside for pricier items like a new roof.
The older your home and the larger it is, the more you'll spend.
Property taxes also add to the cost of home ownership each year. Learn about the property tax system in your community to see what current rates are, when taxes can increase and by how much.
If your home is in a special flood hazard area, your lender will require flood insurance. Prices vary by location. Source: Interest
2. Sugar coating reality and a bad credit rating – Be honest with your credit rating, credit card debts and personal debts. If you attempt to fudge the truth, this sort of stunt can stay with you forever. In Australia, there are two major credit reporting agencies that record debts, and lenders consult these agencies before they complete your loan application.
A tarnished reputation can prevent you from owning your ultimate dream pad not once, not twice, but probably a few times over.
However, in saying this, you can still obtain a loan with a bad credit rating – talk to your broker for advice. Source: Your Mortgage
3. Applying for a new credit card – Opening new credit cards or making excessive charges on existing credit lines before and during the loan application process. This can hurt your credit score and increase your debt load, which could lead to disqualification. See debt-to-income ratio for more on that. You can buy your new leather couch and big-screen TV once the loan is funded and closed. Source: The Truth About Mortgage
Contact:
Canadian University Real Estate
3215 Macdonald St Vancouver, BC V6L 2N2‎
(778) 991-0649