');--success-svg-icon:url('data:image/svg+xml;utf8,');--info-svg-icon:url('data:image/svg+xml;utf8,');--chevron-svg-icon:url('data:image/svg+xml;utf8,');--checkbox-svg-icon:url('data:image/svg+xml;utf8,');--radiobutton-svg-icon:url('data:image/svg+xml;utf8,');--show-password-svg-icon:url('data:image/svg+xml;utf8,');--hide-password-svg-icon:url('data:image/svg+xml;utf8,');--error-svg-icon-color:var(--red-500);--success-svg-icon-color:var(--emerald-700);--info-svg-icon-color:var(--sky-500);--chevron-svg-icon-color:var(--grey-900);--checkbox-svg-icon-color:var(--grey-900);--radiobutton-svg-icon-color:var(--grey-900);--show-password-svg-icon-color:var(--grey-900);--hide-password-svg-icon-color:var(--grey-900);--bde-woo-notices__icon-size:16px;--bde-woo-notices__padding:24px;--bde-woo-notices__border-radius:4px;--bde-woo-notices__error-background:var(--red-50);--bde-woo-notices__error-text:var(--red-500);--bde-woo-notices__error-link-text:var(--red-500);--bde-woo-notices__error-link-text-hover:var(--red-500);--bde-woo-notices__info-background:var(--sky-100);--bde-woo-notices__info-text:var(--sky-500);--bde-woo-notices__info-link-text:var(--sky-500);--bde-woo-notices__info-link-text-hover:var(--sky-500);--bde-woo-notices__success-background:var(--emerald-100);--bde-woo-notices__success-text:var(--emerald-700);--bde-woo-notices__success-link-text:var(--emerald-700);--bde-woo-notices__success-link-text-hover:var(--emerald-700);--bde-woo-sale-badge__border-radius:2px;--bde-woo-sale-badge__padding:4px 8px;--bde-woo-ratings__star-color:var(--yellow-500);--bde-woo-ratings__star-size:18px;--bde-woo-ratings__filled-star-svg:url('data:image/svg+xml;utf8,');--bde-woo-ratings__empty-star-svg:url('data:image/svg+xml;utf8,');--bde-woo-product-images__border-radius:4px;--bde-woo-product-images__border-width:0px;--bde-woo-product-images__border-color:var(--grey-300);--bde-woo-wrappers__background-color:var(--white);--bde-woo-wrappers__border-radius:4px;--bde-woo-wrappers__border-color:var(--grey-300);--bde-woo-wrappers__border-width:1px;--bde-woo-wrappers__shadow:rgba(0,0,0,.05) 0 1px 3px,rgba(0,0,0,.05) 0 1px 2px;--bde-woo-tables__header-color:var(--grey-100);--bde-woo-tables__background-color:var(--white);--bde-woo-tables__border-radius:4px;--bde-woo-tables__border-width:1px;--bde-woo-widgets__chip-background-color:transparent;--bde-woo-widgets__chip-background-color-hover:var(--indigo-50);--bde-woo-widgets__chip-text-color:inherit;--bde-woo-widgets__handle-border-color:var(--grey-300);--bde-woo-widgets__handle-background-color:var(--white);--bde-woo-widgets__handle-background-color-hover:var(--white);--bde-woo-widgets__handle-shadow:rgba(0,0,0,.05) 0 1px 3px,rgba(0,0,0,.05) 0 1px 2px;--bde-woo-widgets__handle-shadow-hover:var(--grey-300) 0 0 4px;--bde-woo-widgets__remove-item-from-cart-color:var(--grey-450);--bde-woo-select2__active-item-background-color:var(--indigo-50);--bde-woo-gallery__zoom-icon-shadow:rgba(0,0,0,.05) 0 1px 3px,rgba(0,0,0,.05) 0 1px 2px;--bde-woo-payment-box-background-color:var(--grey-100);--bde-woo-payment-box-border-color:var(--grey-200);--bde-woo-payment-box-border-width:1px;--bde-woo-quicklook-button-icon:url(/wp-content/uploads/breakdance/css/icons/eye.svg);--bde-woo-quicklook-button-background-color:none;--bde-woo-quicklook-button-icon-size:20px;--bde-woo-quicklook-button-backdrop-color:rgba(0,0,0,.15);--bde-woo-quicklook-button-backdrop-opacity:.7;--bde-woo-quicklook-modal-background-color:var(--white);--bde-woo-quicklook-overlay-color:rgba(0,0,0,.7);--bde-woo-quicklook-close-button-size:2em;--bde-woo-quicklook-arrow-size:1em;--bde-woo-quicklook-arrow-color:var(--white);--bde-woo-swatch-space-between-options:10px;--bde-woo-swatch-padding:7px;--bde-woo-swatch-color-width:30px;--bde-woo-swatch-color-height:30px;--bde-woo-swatch-border:1px solid var(--grey-200);--bde-woo-swatch-border-color-hover:var(--grey-400);--bde-woo-swatch-shadow:none;--bde-woo-swatch-shadow-hover:none;--bde-woo-swatch-background:var(--white);--bde-woo-swatch-background-hover:var(--grey-50);--bde-woo-swatch-color-padding:2px;--bde-woo-swatch-tooltip-color:var(--white);--bde-woo-swatch-tooltip-background:var(--grey-900);--bde-woo-swatch-tooltip-padding:7px;--bde-woo-swatch-space-after-label:8px;--bde-woo-responsive__stack:row}:root{--bde-links-color:var(--bde-palette-cure-red-1);--bde-links-color-hover:var(--bde-palette-cure-red-1);--bde-button-primary-background-color:var(--bde-brand-primary-color);--bde-button-primary-background-color-hover:var(--bde-brand-primary-color-hover);--bde-button-secondary-border-color:var(--bde-brand-primary-color);--bde-button-secondary-border-color-hover:var(--bde-brand-primary-color);--bde-button-secondary-text-color:var(--bde-brand-primary-color);--bde-button-secondary-background-color-hover:var(--bde-brand-primary-color);--bde-button-text-text-color:var(--bde-links-color);--bde-button-text-text-color-hover:var(--bde-links-color-hover);--bde-button-font-size:var(--bde-body-font-size);--bde-form-font-size:var(--bde-body-font-size);--bde-form-input-border-top-left-radius:var(--bde-form-input-border-radius);--bde-form-input-border-top-right-radius:var(--bde-form-input-border-radius);--bde-form-input-border-bottom-left-radius:var(--bde-form-input-border-radius);--bde-form-input-border-bottom-right-radius:var(--bde-form-input-border-radius);--bde-form-input-border-top:var(--bde-form-input-border-width) solid var(--bde-form-input-border-color);--bde-form-input-border-right:var(--bde-form-input-border-width) solid var(--bde-form-input-border-color);--bde-form-input-border-bottom:var(--bde-form-input-border-width) solid var(--bde-form-input-border-color);--bde-form-input-border-left:var(--bde-form-input-border-width) solid var(--bde-form-input-border-color);--bde-form-label-color:var(--bde-headings-color);--bde-form-input-focused-border-color:var(--bde-brand-primary-color);--bde-form-input-focused-shadow:var(--bde-brand-primary-color) 0 0 2px;--bde-form-checkbox-selected-color:var(--bde-brand-primary-color);--bde-z-index-popup:10000;--bde-z-index-lightbox:1100;--bde-z-index-modal:1000;--bde-z-index-modal-backdrop:calc(var(--bde-z-index-modal) - 1);--bde-z-index-high:300;--bde-z-index-medium:200;--bde-z-index-low:100;--bde-z-index-sticky:10;--bde-z-index-minicart:var(--bde-z-index-modal);--bde-z-index-minicart-backdrop:var(--bde-z-index-modal-backdrop);--bde-z-index-menu-dropdown:var(--bde-z-index-modal);--bde-z-index-menu-mobile:var(--bde-z-index-modal);--bde-z-index-menu-backdrop:var(--bde-z-index-modal-backdrop);--bde-z-index-search-fullscreen:var(--bde-z-index-modal);--bde-z-index-back-to-top:var(--bde-z-index-high);--bde-z-index-scroll-progress:var(--bde-z-index-high);--bde-z-index-header-sticky:var(--bde-z-index-medium);--bde-z-index-header-overlay:calc(var(--bde-z-index-header-sticky) - 1);--bde-z-index-social-share-buttons:var(--bde-z-index-low);--bde-woo-base-text-color:var(--bde-body-text-color);--bde-woo-base-headings-color:var(--bde-headings-color);--bde-woo-base-primary-color:var(--bde-brand-primary-color);--bde-woo-base-primary-color-hover:var(--bde-brand-primary-color-hover);--bde-woo-base-extra-small-gaps:calc(var(--bde-woo-base-small-gaps)/var(--bde-woo-base-ratio));--bde-woo-base-small-gaps:calc(var(--bde-woo-base-space)/var(--bde-woo-base-ratio));--bde-woo-base-standard-gaps:var(--bde-woo-base-space);--bde-woo-base-medium-gaps:calc(var(--bde-woo-base-space)*var(--bde-woo-base-ratio));--bde-woo-base-big-gaps:calc(var(--bde-woo-base-medium-gaps)*var(--bde-woo-base-ratio));--bde-woo-base-large-gaps:calc(var(--bde-woo-base-big-gaps)*var(--bde-woo-base-ratio));--bde-woo-base-extra-large-gaps:calc(var(--bde-woo-base-large-gaps)*var(--bde-woo-base-ratio));--bde-woo-typography-ratio:var(--bde-font-size-ratio);--bde-woo-typography__size-small:calc(var(--bde-woo-typography__size-standard)/var(--bde-woo-typography-ratio));--bde-woo-typography__size-small-font-family:var(--bde-body-font-family);--bde-woo-typography__size-standard:var(--bde-body-font-size);--bde-woo-typography__size-standard-font-family:var(--bde-body-font-family);--bde-woo-typography__size-medium:calc(var(--bde-woo-typography__size-standard)*var(--bde-woo-typography-ratio));--bde-woo-typography__size-medium-font-family:var(--bde-heading-font-family);--bde-woo-typography__size-large:calc(var(--bde-woo-typography__size-medium)*var(--bde-woo-typography-ratio));--bde-woo-typography__size-large-font-family:var(--bde-heading-font-family);--bde-woo-typography__size-extra-large:calc(var(--bde-woo-typography__size-large)*var(--bde-woo-typography-ratio));--bde-woo-typography__size-extra-large-font-family:var(--bde-heading-font-family);--bde-woo-buttons-and-links__text-link-color:var(--bde-palette-cure-red-1);--bde-woo-buttons-and-links__text-link-color-hover:var(--bde-palette-cure-red-1);--bde-woo-buttons-and-links__nav-link-color:var(--bde-woo-base-text-color);--bde-woo-buttons-and-links__nav-link-color-hover:var(--bde-woo-base-text-on-primary-color);--bde-woo-buttons-and-links__nav-link-color-active:var(--bde-woo-base-primary-color);--bde-woo-forms__spacing-after-label:var(--bde-form-after-label);--bde-woo-forms__spacing-between-fields:var(--bde-form-gap);--bde-woo-forms__spacing-between-columns:var(--bde-woo-base-extra-large-gaps);--bde-woo-forms__labels-color:var(--bde-form-label-color);--bde-woo-forms__inputs-background-color:var(--bde-form-input-background-color);--bde-woo-forms__inputs-text-color:var(--bde-form-text-color);--bde-woo-forms__inputs-placeholder-color:var(--bde-form-input-placeholder-color);--bde-woo-forms__inputs-border-color:var(--bde-form-input-border-color);--bde-woo-forms__inputs-border-width:var(--bde-form-input-border-width);--bde-woo-forms__inputs-border-radius:var(--bde-form-input-border-top-left-radius) var(--bde-form-input-border-top-right-radius) var(--bde-form-input-border-bottom-right-radius) var(--bde-form-input-border-bottom-left-radius);--bde-woo-forms__inputs-background-color-focused:var(--bde-form-input-focused-background-color);--bde-woo-forms__inputs-border-color-focused:var(--bde-form-input-focused-border-color);--bde-woo-forms__inputs-shadow-focused:var(--bde-form-input-focused-shadow);--bde-woo-forms__inputs-shadow:var(--bde-form-input-input-shadow);--bde-woo-forms__inputs-select2-hover-item:var(--bde-woo-base-primary-color);--bde-woo-forms__labels-required-color:var(--bde-form-label-required-color);--bde-woo-forms__labels-required-size:var(--bde-form-label-required-size);--bde-woo-forms__labels-required-nudge-x:var(--bde-form-label-required-nudge-x);--bde-woo-forms__labels-required-nudge-y:var(--bde-form-label-required-nudge-y);--bde-woo-tables__border-color:var(--bde-woo-base-border-color);--bde-woo-sale-badge__background-color:var(--bde-woo-base-primary-color);--bde-woo-sale-badge__text-color:var(--bde-woo-base-text-on-primary-color);--bde-woo-sale-badge__font-weight:var(--bde-woo-typography-font-weight-heavy);--bde-woo-sale-badge__font-size:var(--bde-woo-typography__size-standard);--bde-woo-widgets__chip-text-color-hover:var(--bde-woo-buttons-and-links__text-link-color);--bde-woo-widgets__handle-border-color-hover:var(--bde-woo-base-primary-color);--bde-woo-notices__padding-left:calc(var(--bde-woo-notices__padding) + var(--bde-woo-notices__icon-size) + (var(--bde-woo-notices__icon-size)/2));--bde-woo-quicklook-button-text-color:var(--bde-button-primary-text-color);--bde-woo-quicklook-button-background-color-hover:var(--bde-woo-quicklook-button-background-color);--bde-woo-quicklook-button-icon-spacing:var(--bde-woo-base-standard-gaps);--bde-woo-quicklook-close-button-color:var(--bde-woo-base-headings-color);--bde-woo-quicklook-arrow-color-hover:var(--bde-woo-quicklook-arrow-color);--bde-woo-quicklook-arrow-background-color:var(--bde-brand-primary-color);--bde-woo-quicklook-arrow-background-color-hover:var(--bde-woo-quicklook-arrow-background-color);--bde-woo-swatch-space-between-items:var(--bde-woo-base-medium-gaps);--bde-woo-swatch-background-selected:var(--bde-woo-swatch-background-hover);--bde-woo-swatch-border-color-selected:var(--bde-woo-swatch-border-color-hover);--bde-woo-swatch-shadow-selected:var(--bde-woo-swatch-shadow-hover);--bde-woo-swatch-color-background:var(--bde-woo-swatch-background)}:root{--bde-font-size-ratio:1.2}.breakdance *,.breakdance *:before,.breakdance *:after{box-sizing:border-box}.breakdance img{max-width:100%;height:auto}.breakdance figure{width:100%;margin-left:0;margin-right:0}.breakdance-rich-text-styles>*:first-child{margin-top:0}.breakdance{background-color:var(--bde-background-color);color:var(--bde-body-text-color)}.breakdance h1{color:var(--bde-headings-color)}.breakdance a{color:var(--bde-links-color)}.breakdance{font-family:var(--bde-body-font-family);font-size:var(--bde-body-font-size)}.breakdance h1{font-family:var(--bde-heading-font-family)}.breakdance h1{font-size:var(--bde-h1-font-size)}:root{--bde-form-input-padding-top:10px;--bde-form-input-padding-right:10px;--bde-form-input-padding-bottom:10px;--bde-form-input-padding-left:10px}:root{--bde-section-vertical-padding:60px}h1{margin:15px 0!important}button{background:var(--bde-palette-cure-yellow-2)!important;color:#000;border:none!important;padding:15px 20px!important}@media (max-width:1119px){.breakdance{font-family:var(--bde-body-font-family);font-size:var(--bde-body-font-size)}}@media (max-width:1023px){.breakdance{font-family:var(--bde-body-font-family);font-size:var(--bde-body-font-size)}}@media (max-width:767px){.breakdance{font-family:var(--bde-body-font-family);font-size:var(--bde-body-font-size)}}@media (max-width:479px){.breakdance{font-family:var(--bde-body-font-family);font-size:var(--bde-body-font-size)}}.breakdance .bde-section-10615-100{background-color:#fff}.breakdance .bde-section-10615-100 .section-container{--bde-section-width:850px}.breakdance .bde-section-10615-100 .section-container{padding-top:30px}.breakdance .bde-heading-10615-128{margin-top:0}.breakdance .bde-image-10615-101{margin-bottom:50px;width:100%}.breakdance .bde-image-10615-101 .breakdance-image-container{box-shadow:0px 10px 50px 0px #00000069;border-radius:10px}.breakdance .bde-image-10615-101 .breakdance-image-clip{border-radius:10px}.breakdance .bde-image-10615-101 .breakdance-image-object{width:100%;height:auto}.breakdance .bde-rich-text-10615-129{margin-bottom:40px}.breakdance .bde-header-builder-10424-101{background:var(--bde-palette-cure-red-1)}.breakdance .bde-header-builder-10424-101 .bde-header-builder__container{gap:0px;min-height:64px;padding-left:20px;padding-right:20px;padding-bottom:0;padding-top:0}.breakdance .bde-header-builder-10424-101{background-image:url(https://www.canadianuniversityrealestate.com/wp-content/uploads/2023/04/canadian-university-background-highlight.svg);background-repeat:no-repeat;background-position:100% 100%;background-size:50% auto}.breakdance-dropdown .breakdance-menu-link-arrow{display:none}.breakdance-dropdown .breakdance-dropdown-item{border:none!important}@media (min-width:1120px){.breakdance-dropdown-body{box-shadow:0 4px 10px 0px rgba(0,0,0,.5)!important}.breakdance-dropdown-section{background-image:-webkit-linear-gradient(top,#fff,#d6d6d6);background-image:-o-linear-gradient(top,#fff),#d6d6d6);background-image:linear-gradient(top,#fff,#d6d6d6)!important}#finduni .breakdance-dropdown-columns{display:block;column-count:3}#finduni .breakdance-dropdown-columns .breakdance-dropdown-column{break-inside:avoid-column;margin-bottom:30px}#finduni .breakdance-dropdown-columns .breakdance-dropdown-column:last-child{margin-bottom:0}}@media (max-width:1119px){.breakdance-menu-list{background:#ffeba1;background:-moz-linear-gradient(27deg,#ffeba1 0%,#ffffff01 100%);background:-webkit-linear-gradient(27deg,#ffeba1 0%,#ffffff01 100%);background:linear-gradient(27deg,#ffeba1 0%,#fff 100%);filter:progid:DXImageTransform.Microsoft.gradient(startColorstr="#fece1b",endColorstr="#ffffff",GradientType=1)}.breakdance-menu-list a,.breakdance-menu-list .breakdance-dropdown-column,.breakdance-menu-list .breakdance-dropdown-body{border-top:none!important}.breakdance-menu-list .breakdance-dropdown-column__title,.breakdance-dropdown-link,.breakdance-dropdown-links{border-left:1px solid #0003;margin-left:20px;padding-left:15px!important}.breakdance-dropdown-link{margin-left:4px}}.breakdance-menu-link{background:none!important}@media (max-width:1119px){.breakdance .bde-header-builder-10424-101 .bde-header-builder__container{padding-right:10px}.breakdance-menu-toggle-icon{box-shadow:0 0 18px 10px #d82F0099,0 0 0 50px #d82F0099 inset}.breakdance-menu-toggle{background:transparent!important}}@media (max-width:1023px){.breakdance .bde-header-builder-10424-101 .bde-header-builder__container{padding-right:5px}}@media (max-width:767px){.breakdance .bde-header-builder-10424-101 .bde-header-builder__container{padding-right:5px}.breakdance .bde-header-builder-10424-101{background-image:url(https://www.canadianuniversityrealestate.com/wp-content/uploads/2023/04/canadian-university-background-highlight.svg);background-repeat:no-repeat;background-position:100% 100%;background-size:80vw auto}}@media (max-width:479px){.breakdance .bde-header-builder-10424-101 .bde-header-builder__container{padding-right:0}}.breakdance .bde-div-10424-117{flex-wrap:wrap;flex-direction:row;align-items:flex-start;justify-content:space-between}.breakdance .bde-div-10424-117{width:calc(100vw - 105px);max-width:350px}.breakdance .bde-image-10424-115{width:29%}.breakdance .bde-image-10424-115 .breakdance-image-object{width:100%;height:auto}@media (max-width:479px){.breakdance .bde-image-10424-115{display:none}}.breakdance .bde-image-10424-116{width:69%}.breakdance .bde-image-10424-116 .breakdance-image-object{width:100%;height:auto}@media (max-width:479px){.breakdance .bde-image-10424-116{max-width:245px;width:100%}.breakdance .bde-image-10424-116 .breakdance-image-object{width:100%;height:auto}}@media (min-width:1120px){.breakdance .bde-menu-10424-105 .breakdance-menu{--link-color:#fff;--link-padding-top:25px;--link-padding-right:20px;--link-padding-bottom:25px;--link-padding-left:20px;--dropdown-custom-offset-y:0px}.breakdance .bde-menu-10424-105 .breakdance-menu-link{color:#fff;font-weight:700;text-shadow:0px 2px 10px #00000040}.breakdance .bde-menu-10424-105 .breakdance-menu .breakdance-dropdown-column__title{color:#000}}@media (max-width:1119px){.breakdance .bde-menu-10424-105 .breakdance-menu{--mobile-offset-y:59px;--toggle-layer-color:#fff;--links-gap:0}.breakdance .bde-menu-10424-105 .breakdance-menu{--dropdown-link-icon-display:none;--dropdown-link-description-display:none;--dropdown-links-gap:var(--gap-none)}.breakdance .bde-menu-10424-105 .breakdance-menu-list{align-items:stretch;background-color:var(--menu-background);display:none;flex-direction:column;left:var(--mobile-offset-x);max-height:var(--menu-max-height);overflow-y:auto;position:absolute;top:var(--mobile-offset-y,100%);width:100vw;z-index:var(--bde-z-index-menu-mobile)}.breakdance .bde-menu-10424-105 .breakdance-menu-list>:last-child{border-bottom:var(--link-border)}.breakdance .bde-menu-10424-105 .breakdance-menu .breakdance-menu-link{border-top:var(--link-border);outline-offset:-1px;padding:var(--mobile-link-padding-top) var(--mobile-link-padding-right) var(--mobile-link-padding-bottom) var(--mobile-link-padding-left)}.breakdance .bde-menu-10424-105 .breakdance-menu-link-arrow{border-top:var(--link-border);bottom:0;position:absolute;right:0;top:0}.breakdance .bde-menu-10424-105 .breakdance-dropdown-floater{transform:none;visibility:visible}.breakdance .bde-menu-10424-105 .breakdance-dropdown-body{background-color:var(--link-background-color);border-radius:0;border-top:var(--link-border);box-shadow:none;flex-direction:column}.breakdance .bde-menu-10424-105 .breakdance-dropdown-section{--dropdown-section-padding:0;--dropdown-section-gap:var(--gap-none)}.breakdance .bde-menu-10424-105 .breakdance-dropdown-columns{--dropdown-columns-stack:column;--dropdown-columns-gap:var(--gap-none)}.breakdance .bde-menu-10424-105 .breakdance-dropdown-column{gap:var(--gap-none)}.breakdance .bde-menu-10424-105 .breakdance-dropdown-column+.breakdance-dropdown-column{border-top:var(--link-border)}.breakdance .bde-menu-10424-105 .breakdance-menu--collapse .breakdance-dropdown-column--collapsible{gap:var(--gap-none)}.breakdance .bde-menu-10424-105 .breakdance-menu--collapse .breakdance-dropdown-column--collapsible .breakdance-dropdown-item:first-child,.breakdance .bde-menu-10424-105 .breakdance-menu--collapse .breakdance-dropdown-column--collapsible:not(:first-child){border-top:var(--link-border)}.breakdance .bde-menu-10424-105 .breakdance-menu--collapse .breakdance-dropdown-column--collapsible .breakdance-dropdown-column__title{outline-offset:-1px}.breakdance .bde-menu-10424-105 .breakdance-menu--collapse .breakdance-dropdown-column--collapsible .breakdance-dropdown-links:not(.is-visible):not(.is-collapsing){height:0;overflow:hidden;visibility:hidden}.breakdance .bde-menu-10424-105 .breakdance-dropdown-column__title{font-weight:500;justify-content:var(--link-alignment);padding:var(--mobile-link-level-2-padding-top) var(--mobile-link-level-2-padding-right) var(--mobile-link-level-2-padding-bottom) var(--mobile-link-level-2-padding-left);white-space:normal}.breakdance .bde-menu-10424-105 .breakdance-menu--collapse .breakdance-dropdown-column--collapsible .breakdance-dropdown-column__title:after{display:block}.breakdance .bde-menu-10424-105 .breakdance-dropdown-item+.breakdance-dropdown-item{border-top:var(--link-border)}.breakdance .bde-menu-10424-105 .breakdance-menu .breakdance-dropdown-link{justify-content:var(--link-alignment);outline-offset:-1px;padding:var(--mobile-link-level-3-padding-top) var(--mobile-link-level-3-padding-right) var(--mobile-link-level-3-padding-bottom) var(--mobile-link-level-3-padding-left);white-space:normal}.breakdance .bde-menu-10424-105 .breakdance-menu-toggle{display:flex}}
Tips That University Students Should Know About
If you are new to the whole university thing then here are some guidelines for you: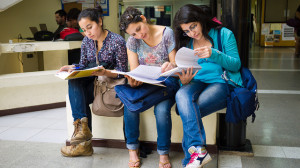 1. Meet your academic advisor – Most academic programs have an 'academic advisor' associated with them (e.g., see here for McGill's website about advising). These individuals are there to help students get through their program, and advisors typically help students with course selection, and help plan a student's academic program. When arriving on campus, you should book a meeting with your advisor, and more importantly, listen to their advice!  Advisors know the ins and outs of your program, and paying attention to them will help you in the long run.  You don't want to end up messing up your academic program because you decided to avoid taking required courses early on in your program! Source: Arthropod Ecology
2. Develop good study habits!
Use a day planner to keep track of upcoming dates for assignments and tests
Develop a routine for organizing your workload. Use time between classes to catch up on reading and studying
Review your course notes on a regular basis
Keep up to date on all your required reading
Form a study group to review lecture notes and prepare for your exams. Mixing social interaction with studying will make it more fun
Get started with assignments right away. Don't leave things to the last minute
Review for tests over a longer period of time. Take breaks while studying and avoid "all nighters." Your memory works best if you recall information frequently over time
Seek help if you are having trouble with your courses. There are lots of resources available on campus that can help you if you are feeling overwhelmed with your studies
Source: Lakehead University
3. Drag yourself to class – Yes, some profs post all of their notes online (although most of my profs only included outlines, you actually had to go to class to get the full notes) and yes, you can get notes from your friends/classmates. But reading the notes is not the same as actually going to class. Many profs will give subtle hints about what they will test in exams during class. For example, if a prof repeats something several times, you can bet it is important, and will likely show up on the exam. Similarly, you can often pick up on a prof's body language, as to what they consider important. Those types of things you can't get from notes. Other profs will do more examples of problems in class than will appear in the posted notes. Source: Yconic.
Contact:
Canadian University Real Estate
3215 Macdonald St Vancouver, BC V6L 2N2‎
(778) 991-0649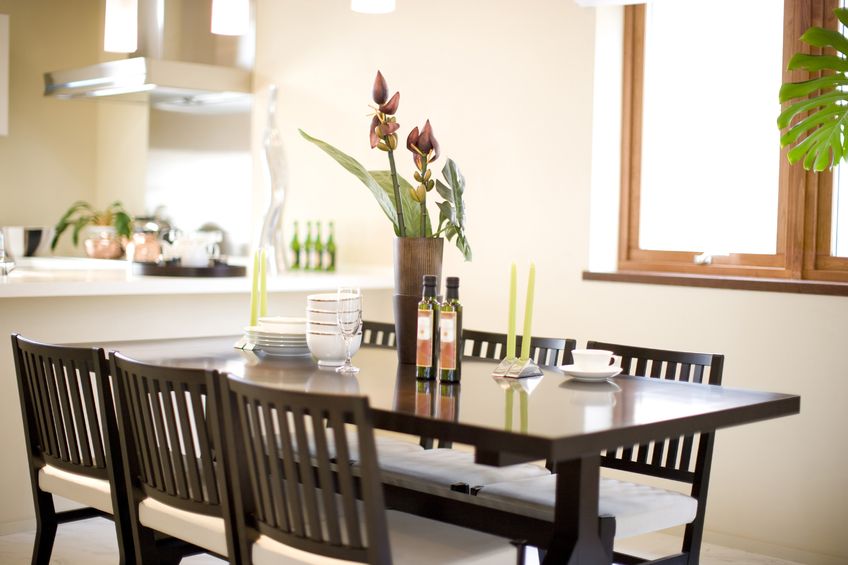 The Benefits of Owning a Townhouse
If you have decided to buy real estate while attending Simon Fraser University, you might have a million different emotions running through your mind. You are very excited, yet more nervous than you have been about any other life decision. This is a huge purchase and you want to make the very best choice. One […]