');--success-svg-icon:url('data:image/svg+xml;utf8,');--info-svg-icon:url('data:image/svg+xml;utf8,');--chevron-svg-icon:url('data:image/svg+xml;utf8,');--checkbox-svg-icon:url('data:image/svg+xml;utf8,');--radiobutton-svg-icon:url('data:image/svg+xml;utf8,');--show-password-svg-icon:url('data:image/svg+xml;utf8,');--hide-password-svg-icon:url('data:image/svg+xml;utf8,');--error-svg-icon-color:var(--red-500);--success-svg-icon-color:var(--emerald-700);--info-svg-icon-color:var(--sky-500);--chevron-svg-icon-color:var(--grey-900);--checkbox-svg-icon-color:var(--grey-900);--radiobutton-svg-icon-color:var(--grey-900);--show-password-svg-icon-color:var(--grey-900);--hide-password-svg-icon-color:var(--grey-900);--bde-woo-notices__icon-size:16px;--bde-woo-notices__padding:24px;--bde-woo-notices__border-radius:4px;--bde-woo-notices__error-background:var(--red-50);--bde-woo-notices__error-text:var(--red-500);--bde-woo-notices__error-link-text:var(--red-500);--bde-woo-notices__error-link-text-hover:var(--red-500);--bde-woo-notices__info-background:var(--sky-100);--bde-woo-notices__info-text:var(--sky-500);--bde-woo-notices__info-link-text:var(--sky-500);--bde-woo-notices__info-link-text-hover:var(--sky-500);--bde-woo-notices__success-background:var(--emerald-100);--bde-woo-notices__success-text:var(--emerald-700);--bde-woo-notices__success-link-text:var(--emerald-700);--bde-woo-notices__success-link-text-hover:var(--emerald-700);--bde-woo-sale-badge__border-radius:2px;--bde-woo-sale-badge__padding:4px 8px;--bde-woo-ratings__star-color:var(--yellow-500);--bde-woo-ratings__star-size:18px;--bde-woo-ratings__filled-star-svg:url('data:image/svg+xml;utf8,');--bde-woo-ratings__empty-star-svg:url('data:image/svg+xml;utf8,');--bde-woo-product-images__border-radius:4px;--bde-woo-product-images__border-width:0px;--bde-woo-product-images__border-color:var(--grey-300);--bde-woo-wrappers__background-color:var(--white);--bde-woo-wrappers__border-radius:4px;--bde-woo-wrappers__border-color:var(--grey-300);--bde-woo-wrappers__border-width:1px;--bde-woo-wrappers__shadow:rgba(0,0,0,.05) 0 1px 3px,rgba(0,0,0,.05) 0 1px 2px;--bde-woo-tables__header-color:var(--grey-100);--bde-woo-tables__background-color:var(--white);--bde-woo-tables__border-radius:4px;--bde-woo-tables__border-width:1px;--bde-woo-widgets__chip-background-color:transparent;--bde-woo-widgets__chip-background-color-hover:var(--indigo-50);--bde-woo-widgets__chip-text-color:inherit;--bde-woo-widgets__handle-border-color:var(--grey-300);--bde-woo-widgets__handle-background-color:var(--white);--bde-woo-widgets__handle-background-color-hover:var(--white);--bde-woo-widgets__handle-shadow:rgba(0,0,0,.05) 0 1px 3px,rgba(0,0,0,.05) 0 1px 2px;--bde-woo-widgets__handle-shadow-hover:var(--grey-300) 0 0 4px;--bde-woo-widgets__remove-item-from-cart-color:var(--grey-450);--bde-woo-select2__active-item-background-color:var(--indigo-50);--bde-woo-gallery__zoom-icon-shadow:rgba(0,0,0,.05) 0 1px 3px,rgba(0,0,0,.05) 0 1px 2px;--bde-woo-payment-box-background-color:var(--grey-100);--bde-woo-payment-box-border-color:var(--grey-200);--bde-woo-payment-box-border-width:1px;--bde-woo-quicklook-button-icon:url(/wp-content/uploads/breakdance/css/icons/eye.svg);--bde-woo-quicklook-button-background-color:none;--bde-woo-quicklook-button-icon-size:20px;--bde-woo-quicklook-button-backdrop-color:rgba(0,0,0,.15);--bde-woo-quicklook-button-backdrop-opacity:.7;--bde-woo-quicklook-modal-background-color:var(--white);--bde-woo-quicklook-overlay-color:rgba(0,0,0,.7);--bde-woo-quicklook-close-button-size:2em;--bde-woo-quicklook-arrow-size:1em;--bde-woo-quicklook-arrow-color:var(--white);--bde-woo-swatch-space-between-options:10px;--bde-woo-swatch-padding:7px;--bde-woo-swatch-color-width:30px;--bde-woo-swatch-color-height:30px;--bde-woo-swatch-border:1px solid var(--grey-200);--bde-woo-swatch-border-color-hover:var(--grey-400);--bde-woo-swatch-shadow:none;--bde-woo-swatch-shadow-hover:none;--bde-woo-swatch-background:var(--white);--bde-woo-swatch-background-hover:var(--grey-50);--bde-woo-swatch-color-padding:2px;--bde-woo-swatch-tooltip-color:var(--white);--bde-woo-swatch-tooltip-background:var(--grey-900);--bde-woo-swatch-tooltip-padding:7px;--bde-woo-swatch-space-after-label:8px;--bde-woo-responsive__stack:row}:root{--bde-links-color:var(--bde-palette-cure-red-1);--bde-links-color-hover:var(--bde-palette-cure-red-1);--bde-button-primary-background-color:var(--bde-brand-primary-color);--bde-button-primary-background-color-hover:var(--bde-brand-primary-color-hover);--bde-button-secondary-border-color:var(--bde-brand-primary-color);--bde-button-secondary-border-color-hover:var(--bde-brand-primary-color);--bde-button-secondary-text-color:var(--bde-brand-primary-color);--bde-button-secondary-background-color-hover:var(--bde-brand-primary-color);--bde-button-text-text-color:var(--bde-links-color);--bde-button-text-text-color-hover:var(--bde-links-color-hover);--bde-button-font-size:var(--bde-body-font-size);--bde-form-font-size:var(--bde-body-font-size);--bde-form-input-border-top-left-radius:var(--bde-form-input-border-radius);--bde-form-input-border-top-right-radius:var(--bde-form-input-border-radius);--bde-form-input-border-bottom-left-radius:var(--bde-form-input-border-radius);--bde-form-input-border-bottom-right-radius:var(--bde-form-input-border-radius);--bde-form-input-border-top:var(--bde-form-input-border-width) solid var(--bde-form-input-border-color);--bde-form-input-border-right:var(--bde-form-input-border-width) solid var(--bde-form-input-border-color);--bde-form-input-border-bottom:var(--bde-form-input-border-width) solid var(--bde-form-input-border-color);--bde-form-input-border-left:var(--bde-form-input-border-width) solid var(--bde-form-input-border-color);--bde-form-label-color:var(--bde-headings-color);--bde-form-input-focused-border-color:var(--bde-brand-primary-color);--bde-form-input-focused-shadow:var(--bde-brand-primary-color) 0 0 2px;--bde-form-checkbox-selected-color:var(--bde-brand-primary-color);--bde-z-index-popup:10000;--bde-z-index-lightbox:1100;--bde-z-index-modal:1000;--bde-z-index-modal-backdrop:calc(var(--bde-z-index-modal) - 1);--bde-z-index-high:300;--bde-z-index-medium:200;--bde-z-index-low:100;--bde-z-index-sticky:10;--bde-z-index-minicart:var(--bde-z-index-modal);--bde-z-index-minicart-backdrop:var(--bde-z-index-modal-backdrop);--bde-z-index-menu-dropdown:var(--bde-z-index-modal);--bde-z-index-menu-mobile:var(--bde-z-index-modal);--bde-z-index-menu-backdrop:var(--bde-z-index-modal-backdrop);--bde-z-index-search-fullscreen:var(--bde-z-index-modal);--bde-z-index-back-to-top:var(--bde-z-index-high);--bde-z-index-scroll-progress:var(--bde-z-index-high);--bde-z-index-header-sticky:var(--bde-z-index-medium);--bde-z-index-header-overlay:calc(var(--bde-z-index-header-sticky) - 1);--bde-z-index-social-share-buttons:var(--bde-z-index-low);--bde-woo-base-text-color:var(--bde-body-text-color);--bde-woo-base-headings-color:var(--bde-headings-color);--bde-woo-base-primary-color:var(--bde-brand-primary-color);--bde-woo-base-primary-color-hover:var(--bde-brand-primary-color-hover);--bde-woo-base-extra-small-gaps:calc(var(--bde-woo-base-small-gaps)/var(--bde-woo-base-ratio));--bde-woo-base-small-gaps:calc(var(--bde-woo-base-space)/var(--bde-woo-base-ratio));--bde-woo-base-standard-gaps:var(--bde-woo-base-space);--bde-woo-base-medium-gaps:calc(var(--bde-woo-base-space)*var(--bde-woo-base-ratio));--bde-woo-base-big-gaps:calc(var(--bde-woo-base-medium-gaps)*var(--bde-woo-base-ratio));--bde-woo-base-large-gaps:calc(var(--bde-woo-base-big-gaps)*var(--bde-woo-base-ratio));--bde-woo-base-extra-large-gaps:calc(var(--bde-woo-base-large-gaps)*var(--bde-woo-base-ratio));--bde-woo-typography-ratio:var(--bde-font-size-ratio);--bde-woo-typography__size-small:calc(var(--bde-woo-typography__size-standard)/var(--bde-woo-typography-ratio));--bde-woo-typography__size-small-font-family:var(--bde-body-font-family);--bde-woo-typography__size-standard:var(--bde-body-font-size);--bde-woo-typography__size-standard-font-family:var(--bde-body-font-family);--bde-woo-typography__size-medium:calc(var(--bde-woo-typography__size-standard)*var(--bde-woo-typography-ratio));--bde-woo-typography__size-medium-font-family:var(--bde-heading-font-family);--bde-woo-typography__size-large:calc(var(--bde-woo-typography__size-medium)*var(--bde-woo-typography-ratio));--bde-woo-typography__size-large-font-family:var(--bde-heading-font-family);--bde-woo-typography__size-extra-large:calc(var(--bde-woo-typography__size-large)*var(--bde-woo-typography-ratio));--bde-woo-typography__size-extra-large-font-family:var(--bde-heading-font-family);--bde-woo-buttons-and-links__text-link-color:var(--bde-palette-cure-red-1);--bde-woo-buttons-and-links__text-link-color-hover:var(--bde-palette-cure-red-1);--bde-woo-buttons-and-links__nav-link-color:var(--bde-woo-base-text-color);--bde-woo-buttons-and-links__nav-link-color-hover:var(--bde-woo-base-text-on-primary-color);--bde-woo-buttons-and-links__nav-link-color-active:var(--bde-woo-base-primary-color);--bde-woo-forms__spacing-after-label:var(--bde-form-after-label);--bde-woo-forms__spacing-between-fields:var(--bde-form-gap);--bde-woo-forms__spacing-between-columns:var(--bde-woo-base-extra-large-gaps);--bde-woo-forms__labels-color:var(--bde-form-label-color);--bde-woo-forms__inputs-background-color:var(--bde-form-input-background-color);--bde-woo-forms__inputs-text-color:var(--bde-form-text-color);--bde-woo-forms__inputs-placeholder-color:var(--bde-form-input-placeholder-color);--bde-woo-forms__inputs-border-color:var(--bde-form-input-border-color);--bde-woo-forms__inputs-border-width:var(--bde-form-input-border-width);--bde-woo-forms__inputs-border-radius:var(--bde-form-input-border-top-left-radius) var(--bde-form-input-border-top-right-radius) var(--bde-form-input-border-bottom-right-radius) var(--bde-form-input-border-bottom-left-radius);--bde-woo-forms__inputs-background-color-focused:var(--bde-form-input-focused-background-color);--bde-woo-forms__inputs-border-color-focused:var(--bde-form-input-focused-border-color);--bde-woo-forms__inputs-shadow-focused:var(--bde-form-input-focused-shadow);--bde-woo-forms__inputs-shadow:var(--bde-form-input-input-shadow);--bde-woo-forms__inputs-select2-hover-item:var(--bde-woo-base-primary-color);--bde-woo-forms__labels-required-color:var(--bde-form-label-required-color);--bde-woo-forms__labels-required-size:var(--bde-form-label-required-size);--bde-woo-forms__labels-required-nudge-x:var(--bde-form-label-required-nudge-x);--bde-woo-forms__labels-required-nudge-y:var(--bde-form-label-required-nudge-y);--bde-woo-tables__border-color:var(--bde-woo-base-border-color);--bde-woo-sale-badge__background-color:var(--bde-woo-base-primary-color);--bde-woo-sale-badge__text-color:var(--bde-woo-base-text-on-primary-color);--bde-woo-sale-badge__font-weight:var(--bde-woo-typography-font-weight-heavy);--bde-woo-sale-badge__font-size:var(--bde-woo-typography__size-standard);--bde-woo-widgets__chip-text-color-hover:var(--bde-woo-buttons-and-links__text-link-color);--bde-woo-widgets__handle-border-color-hover:var(--bde-woo-base-primary-color);--bde-woo-notices__padding-left:calc(var(--bde-woo-notices__padding) + var(--bde-woo-notices__icon-size) + (var(--bde-woo-notices__icon-size)/2));--bde-woo-quicklook-button-text-color:var(--bde-button-primary-text-color);--bde-woo-quicklook-button-background-color-hover:var(--bde-woo-quicklook-button-background-color);--bde-woo-quicklook-button-icon-spacing:var(--bde-woo-base-standard-gaps);--bde-woo-quicklook-close-button-color:var(--bde-woo-base-headings-color);--bde-woo-quicklook-arrow-color-hover:var(--bde-woo-quicklook-arrow-color);--bde-woo-quicklook-arrow-background-color:var(--bde-brand-primary-color);--bde-woo-quicklook-arrow-background-color-hover:var(--bde-woo-quicklook-arrow-background-color);--bde-woo-swatch-space-between-items:var(--bde-woo-base-medium-gaps);--bde-woo-swatch-background-selected:var(--bde-woo-swatch-background-hover);--bde-woo-swatch-border-color-selected:var(--bde-woo-swatch-border-color-hover);--bde-woo-swatch-shadow-selected:var(--bde-woo-swatch-shadow-hover);--bde-woo-swatch-color-background:var(--bde-woo-swatch-background)}:root{--bde-font-size-ratio:1.2}.breakdance *,.breakdance *:before,.breakdance *:after{box-sizing:border-box}.breakdance img{max-width:100%;height:auto}.breakdance figure{width:100%;margin-left:0;margin-right:0}.breakdance-rich-text-styles>*:first-child{margin-top:0}.breakdance{background-color:var(--bde-background-color);color:var(--bde-body-text-color)}.breakdance h1{color:var(--bde-headings-color)}.breakdance a{color:var(--bde-links-color)}.breakdance{font-family:var(--bde-body-font-family);font-size:var(--bde-body-font-size)}.breakdance h1{font-family:var(--bde-heading-font-family)}.breakdance h1{font-size:var(--bde-h1-font-size)}:root{--bde-form-input-padding-top:10px;--bde-form-input-padding-right:10px;--bde-form-input-padding-bottom:10px;--bde-form-input-padding-left:10px}:root{--bde-section-vertical-padding:60px}h1{margin:15px 0!important}button{background:var(--bde-palette-cure-yellow-2)!important;color:#000;border:none!important;padding:15px 20px!important}@media (max-width:1119px){.breakdance{font-family:var(--bde-body-font-family);font-size:var(--bde-body-font-size)}}@media (max-width:1023px){.breakdance{font-family:var(--bde-body-font-family);font-size:var(--bde-body-font-size)}}@media (max-width:767px){.breakdance{font-family:var(--bde-body-font-family);font-size:var(--bde-body-font-size)}}@media (max-width:479px){.breakdance{font-family:var(--bde-body-font-family);font-size:var(--bde-body-font-size)}}.breakdance .bde-section-10615-100{background-color:#fff}.breakdance .bde-section-10615-100 .section-container{--bde-section-width:850px}.breakdance .bde-section-10615-100 .section-container{padding-top:30px}.breakdance .bde-heading-10615-128{margin-top:0}.breakdance .bde-image-10615-101{margin-bottom:50px;width:100%}.breakdance .bde-image-10615-101 .breakdance-image-container{box-shadow:0px 10px 50px 0px #00000069;border-radius:10px}.breakdance .bde-image-10615-101 .breakdance-image-clip{border-radius:10px}.breakdance .bde-image-10615-101 .breakdance-image-object{width:100%;height:auto}.breakdance .bde-rich-text-10615-129{margin-bottom:40px}.breakdance .bde-header-builder-10424-101{background:var(--bde-palette-cure-red-1)}.breakdance .bde-header-builder-10424-101 .bde-header-builder__container{gap:0px;min-height:64px;padding-left:20px;padding-right:20px;padding-bottom:0;padding-top:0}.breakdance .bde-header-builder-10424-101{background-image:url(https://www.canadianuniversityrealestate.com/wp-content/uploads/2023/04/canadian-university-background-highlight.svg);background-repeat:no-repeat;background-position:100% 100%;background-size:50% auto}.breakdance-dropdown .breakdance-menu-link-arrow{display:none}.breakdance-dropdown .breakdance-dropdown-item{border:none!important}@media (min-width:1120px){.breakdance-dropdown-body{box-shadow:0 4px 10px 0px rgba(0,0,0,.5)!important}.breakdance-dropdown-section{background-image:-webkit-linear-gradient(top,#fff,#d6d6d6);background-image:-o-linear-gradient(top,#fff),#d6d6d6);background-image:linear-gradient(top,#fff,#d6d6d6)!important}#finduni .breakdance-dropdown-columns{display:block;column-count:3}#finduni .breakdance-dropdown-columns .breakdance-dropdown-column{break-inside:avoid-column;margin-bottom:30px}#finduni .breakdance-dropdown-columns .breakdance-dropdown-column:last-child{margin-bottom:0}}@media (max-width:1119px){.breakdance-menu-list{background:#ffeba1;background:-moz-linear-gradient(27deg,#ffeba1 0%,#ffffff01 100%);background:-webkit-linear-gradient(27deg,#ffeba1 0%,#ffffff01 100%);background:linear-gradient(27deg,#ffeba1 0%,#fff 100%);filter:progid:DXImageTransform.Microsoft.gradient(startColorstr="#fece1b",endColorstr="#ffffff",GradientType=1)}.breakdance-menu-list a,.breakdance-menu-list .breakdance-dropdown-column,.breakdance-menu-list .breakdance-dropdown-body{border-top:none!important}.breakdance-menu-list .breakdance-dropdown-column__title,.breakdance-dropdown-link,.breakdance-dropdown-links{border-left:1px solid #0003;margin-left:20px;padding-left:15px!important}.breakdance-dropdown-link{margin-left:4px}}.breakdance-menu-link{background:none!important}@media (max-width:1119px){.breakdance .bde-header-builder-10424-101 .bde-header-builder__container{padding-right:10px}.breakdance-menu-toggle-icon{box-shadow:0 0 18px 10px #d82F0099,0 0 0 50px #d82F0099 inset}.breakdance-menu-toggle{background:transparent!important}}@media (max-width:1023px){.breakdance .bde-header-builder-10424-101 .bde-header-builder__container{padding-right:5px}}@media (max-width:767px){.breakdance .bde-header-builder-10424-101 .bde-header-builder__container{padding-right:5px}.breakdance .bde-header-builder-10424-101{background-image:url(https://www.canadianuniversityrealestate.com/wp-content/uploads/2023/04/canadian-university-background-highlight.svg);background-repeat:no-repeat;background-position:100% 100%;background-size:80vw auto}}@media (max-width:479px){.breakdance .bde-header-builder-10424-101 .bde-header-builder__container{padding-right:0}}.breakdance .bde-div-10424-117{flex-wrap:wrap;flex-direction:row;align-items:flex-start;justify-content:space-between}.breakdance .bde-div-10424-117{width:calc(100vw - 105px);max-width:350px}.breakdance .bde-image-10424-115{width:29%}.breakdance .bde-image-10424-115 .breakdance-image-object{width:100%;height:auto}@media (max-width:479px){.breakdance .bde-image-10424-115{display:none}}.breakdance .bde-image-10424-116{width:69%}.breakdance .bde-image-10424-116 .breakdance-image-object{width:100%;height:auto}@media (max-width:479px){.breakdance .bde-image-10424-116{max-width:245px;width:100%}.breakdance .bde-image-10424-116 .breakdance-image-object{width:100%;height:auto}}@media (min-width:1120px){.breakdance .bde-menu-10424-105 .breakdance-menu{--link-color:#fff;--link-padding-top:25px;--link-padding-right:20px;--link-padding-bottom:25px;--link-padding-left:20px;--dropdown-custom-offset-y:0px}.breakdance .bde-menu-10424-105 .breakdance-menu-link{color:#fff;font-weight:700;text-shadow:0px 2px 10px #00000040}.breakdance .bde-menu-10424-105 .breakdance-menu .breakdance-dropdown-column__title{color:#000}}@media (max-width:1119px){.breakdance .bde-menu-10424-105 .breakdance-menu{--mobile-offset-y:59px;--toggle-layer-color:#fff;--links-gap:0}.breakdance .bde-menu-10424-105 .breakdance-menu{--dropdown-link-icon-display:none;--dropdown-link-description-display:none;--dropdown-links-gap:var(--gap-none)}.breakdance .bde-menu-10424-105 .breakdance-menu-list{align-items:stretch;background-color:var(--menu-background);display:none;flex-direction:column;left:var(--mobile-offset-x);max-height:var(--menu-max-height);overflow-y:auto;position:absolute;top:var(--mobile-offset-y,100%);width:100vw;z-index:var(--bde-z-index-menu-mobile)}.breakdance .bde-menu-10424-105 .breakdance-menu-list>:last-child{border-bottom:var(--link-border)}.breakdance .bde-menu-10424-105 .breakdance-menu .breakdance-menu-link{border-top:var(--link-border);outline-offset:-1px;padding:var(--mobile-link-padding-top) var(--mobile-link-padding-right) var(--mobile-link-padding-bottom) var(--mobile-link-padding-left)}.breakdance .bde-menu-10424-105 .breakdance-menu-link-arrow{border-top:var(--link-border);bottom:0;position:absolute;right:0;top:0}.breakdance .bde-menu-10424-105 .breakdance-dropdown-floater{transform:none;visibility:visible}.breakdance .bde-menu-10424-105 .breakdance-dropdown-body{background-color:var(--link-background-color);border-radius:0;border-top:var(--link-border);box-shadow:none;flex-direction:column}.breakdance .bde-menu-10424-105 .breakdance-dropdown-section{--dropdown-section-padding:0;--dropdown-section-gap:var(--gap-none)}.breakdance .bde-menu-10424-105 .breakdance-dropdown-columns{--dropdown-columns-stack:column;--dropdown-columns-gap:var(--gap-none)}.breakdance .bde-menu-10424-105 .breakdance-dropdown-column{gap:var(--gap-none)}.breakdance .bde-menu-10424-105 .breakdance-dropdown-column+.breakdance-dropdown-column{border-top:var(--link-border)}.breakdance .bde-menu-10424-105 .breakdance-menu--collapse .breakdance-dropdown-column--collapsible{gap:var(--gap-none)}.breakdance .bde-menu-10424-105 .breakdance-menu--collapse .breakdance-dropdown-column--collapsible .breakdance-dropdown-item:first-child,.breakdance .bde-menu-10424-105 .breakdance-menu--collapse .breakdance-dropdown-column--collapsible:not(:first-child){border-top:var(--link-border)}.breakdance .bde-menu-10424-105 .breakdance-menu--collapse .breakdance-dropdown-column--collapsible .breakdance-dropdown-column__title{outline-offset:-1px}.breakdance .bde-menu-10424-105 .breakdance-menu--collapse .breakdance-dropdown-column--collapsible .breakdance-dropdown-links:not(.is-visible):not(.is-collapsing){height:0;overflow:hidden;visibility:hidden}.breakdance .bde-menu-10424-105 .breakdance-dropdown-column__title{font-weight:500;justify-content:var(--link-alignment);padding:var(--mobile-link-level-2-padding-top) var(--mobile-link-level-2-padding-right) var(--mobile-link-level-2-padding-bottom) var(--mobile-link-level-2-padding-left);white-space:normal}.breakdance .bde-menu-10424-105 .breakdance-menu--collapse .breakdance-dropdown-column--collapsible .breakdance-dropdown-column__title:after{display:block}.breakdance .bde-menu-10424-105 .breakdance-dropdown-item+.breakdance-dropdown-item{border-top:var(--link-border)}.breakdance .bde-menu-10424-105 .breakdance-menu .breakdance-dropdown-link{justify-content:var(--link-alignment);outline-offset:-1px;padding:var(--mobile-link-level-3-padding-top) var(--mobile-link-level-3-padding-right) var(--mobile-link-level-3-padding-bottom) var(--mobile-link-level-3-padding-left);white-space:normal}.breakdance .bde-menu-10424-105 .breakdance-menu-toggle{display:flex}}
3 Advantages of Hiring a SFU Real Estate Agent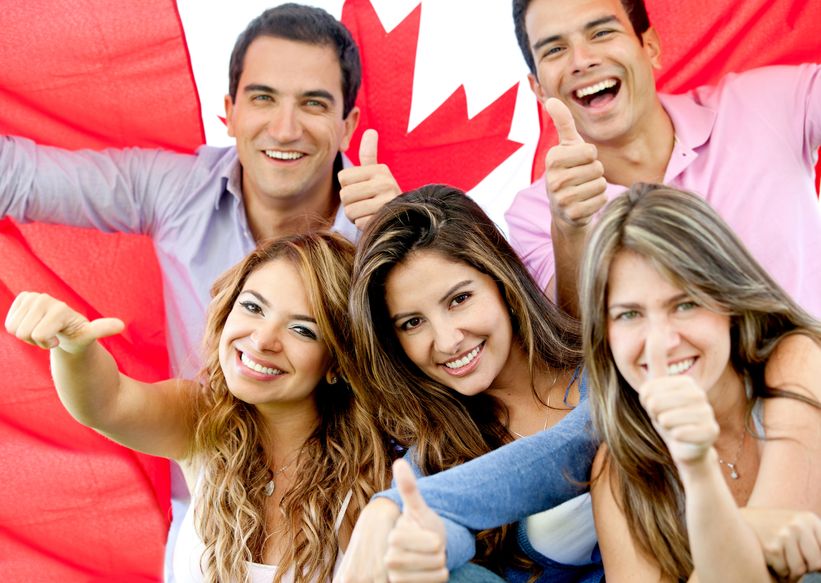 With three locations in and near Canada's western hub of Vancouver, Simon Fraser University (SFU) attracts students from all over Canada and the world. Thanks to Canada's wonderfully affordable education system, universities in the country become home to many international students.
There are many housing options to consider when you start your career as a student in a totally new city. Because of the diverse options available to you, your best bet is to go with a Simon Fraser real estate agent who specializes in working with students and families of students. Here are just some of the reasons why hiring an SFU real estate agent will work to your advantage.
A Smart Investment

Since so many international students and their families are saving money on tuition when they choose to attend Simon Fraser University, they are presented with an excellent opportunity to invest. Non-Canadians are eligible for the same ownership rights as Canadians—you don't have to be a citizen to purchase property or acquire a mortgage in the region. The only requirement is that international homebuyers must make a down payment of at least 35% of the purchase price.

Because of this ease of access, more and more families of international students are purchasing homes for them to use for the duration of their studies. Going with a Simon Fraser real estate agent helps make the process simpler for many of these families who may otherwise be unfamiliar with Canada's housing market.

Multiple Campuses

Simon Fraser University has three locations in and around Vancouver: Burnaby Campus, Surrey Campus, Vancouver Campus. The original campus sprawls across three-dozen buildings in the city of Burnaby, about 20 kilometers east of Vancouver, and offers classes in eight different faculties. There are also two newer locations, one in downtown Vancouver and one farther south in Surrey.

Once enrolled, you can attend classes at any of the campuses—so how do you choose where to live? A Simon Fraser real estate agent can help to work quickly with you and your family so that you can find property near the campus where you'll be spending most of your time. If you're splitting time and thus have more location options at your disposal, a real estate agent can better help you compare property options in different areas.

Increased Access

Simply put, working with a real estate agent when searching for property near SFU gives you access to listings that just wouldn't be available to you otherwise, as well as networks of other agents' listings. When you're already making such a big transition into a new school—and maybe even a new country—hiring an agent can make that transition so much simpler.

For instance, Sam Huang of Canadian University Real Estate is an expert on helping international students and their families transition into Canadian culture. A first generation Canadian himself, he understands the importance of finding the right fit for your family's values.
Whether you're looking to purchase a townhouse, house or condo near SFU, hiring the right SFU real estate agent will be crucial finding the perfect property for you or your student.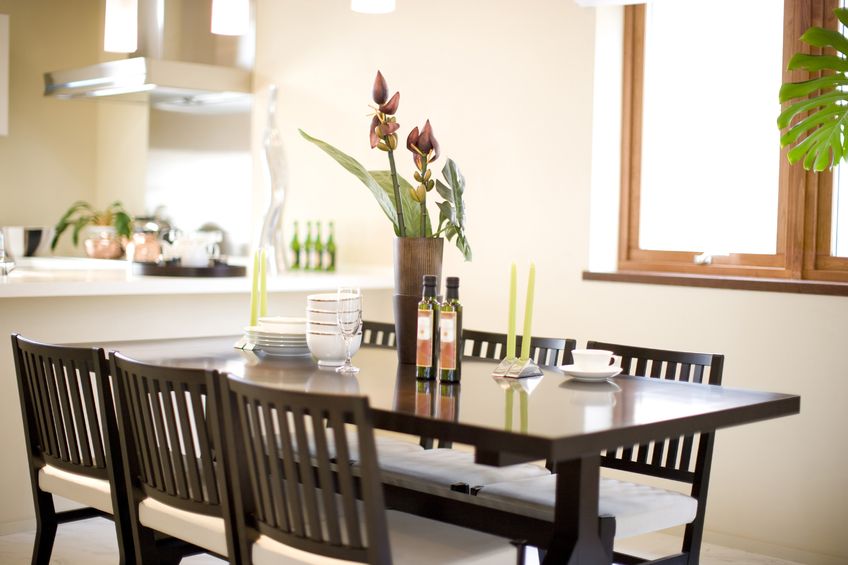 The Benefits of Owning a Townhouse
If you have decided to buy real estate while attending Simon Fraser University, you might have a million different emotions running through your mind. You are very excited, yet more nervous than you have been about any other life decision. This is a huge purchase and you want to make the very best choice. One […]